Populist politicians around the world are promising their electorates that they will build back better by levelling up. Populist politicians in this country have spent most of this century levelling down non-state pensions in the interests of equality.
We entered the 21st Century with a two-nation private pension system which had the characteristics of a fortress.
Those who were inside the fortress had good quality defined benefit schemes while those outside could not afford the entry fees. Occupational pensions had been improved by layer upon layer of well-intentioned consumer protection measures. The commodity was priced too high for existing and aspiring employer sponsors.
Faced with a choice of building a bridge to the fortress with lower entry fees, politicians opted for a fresh start based on the principle of modest auto-enrolment.
While auto-enrolment has been a success in many ways, it has resulted in a massive own goal as it has led to massive disengagement on the part of employers.
Providing a workplace pension is becoming a compliance chore rather than a means of offering a valuable employee benefit which would attract and retain good quality workers.
The continued growth in prescription affecting those employers who provide quality workplace pensions is further accelerating this disengagement.
So great is the burden becoming that employers are not only seeking the shelter of pension consolidation, they are often glad to wash their hands of any involvement whatsoever in the design and delivery of workplace pensions.
Build back better
As we seek to build back better, there are two key steps that we need employers to take. Firstly, to offer inclusive employment opportunities to those workers who can help us create the wealth upon which pensions depend.
Our employment policies should focus on what people can do and how they want to do it.
A silver lining of the pandemic is a fresh appraisal of the work life balance. A bottom-up approach to inclusivity is preferable to top-down approach based on quotas.
Secondly, when it comes to pensions, employers should eschew the concept of productization but should see a pension as something which is tailored to meet the needs of each of the cohorts that they employ.
A pension has a part to play in a modern cocktail of employee benefits. Employees trust their employer and therefore the workplace is the ideal environment in which to provide access to a wide range of financial services.
These can include bank accounts, protection policies, rainy day money and long-term savings such as pensions. Everybody needs such access but the mix will require fine tuning based on cohort and personal circumstances.
Having killed off defined benefit provision through over prescription, politicians and regulators should not make the same mistake as we all go defined contribution.
If the authorities prescribe product features, they will lose the moral authority to intervene should things not turn out as anticipated. Imposing obligations on trustees and directors is wanting, prescribing in detail what they have to govern is a massive step too far.
League tables
Costs and league tables can be misleading. Pensions, like other aspects of the family budget, should reflect value and not just cost. While complex arrangements may not pass muster, some forms of sophistication can add value.
Employers are ideally placed to help their workers navigate this cost benefit analysis.
We are, as a nation, criticized for not having a pensions vision. So often, policy is made through the rear-view mirror rather than through the windscreen. Here is my three-dimensional vision.
Firstly, we need a workplace which provides opportunities for everyone irrespective of the compartment into which they were born or into which life leads them.
Secondly, we need a state pension foundation which provides a guarantee against absolute poverty in old age where politicians are allowed to redefine ''absolute'' and ''old'' as the years go by.
Thirdly, we need to encourage employer engagement in the accumulation of workplace savings which have pensions at their heart.
Employee engagement alone is not sufficient, we need a genuine partnership if pensions are to be seen as part of the solution rather than the cause of the problem.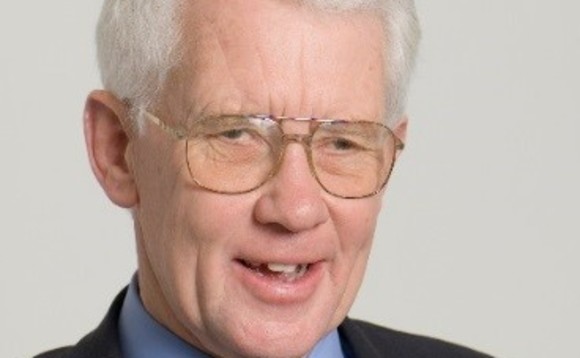 Alan Pickering is president of BESTrustees and a trustee of several pension schemes