There's never a dull moment in pensions if you are a lay trustee. If it is not The Pensions Regulator's introduction of a new Single Code, it's the new statutory guidance for schemes on managing climate risk.
Then you have the government (again) trying to get pension schemes to put their money where the government's mouth is and invest in a range of UK endeavours (if they want us to do this they could at least give us a proper incentive to do so!).
So, for a trustee it is obviously important to keep up with developments, understand how they impact on your scheme and decide as a board how to respond. Trustee knowledge and understanding is as important now as it has ever been.
It is not just important for lay trustees: The Pensions Regulator recognised that there needed to be some kind of quality mark for professional trustees.
Having extensive professional knowledge of one aspect of pensions, as many do, does not necessarily guarantee the equivalent professional trustee knowledge.
Lay trustees
So, a new professional trustee accreditation was introduced. The next question was, should there be an equivalent for lay trustees?
The AMNT agreed with the Pensions Management Institute (PMI) that there should, and we were delighted last year when the PMI launched its new lay trustees' accreditation.
In order to become accredited, lay trustees have to do the same as their professional equivalents – complete The Pension Regulator's Trustee Toolkit and pass the same two exams.
Trustee knowledge and understanding has been a consistent theme throughout AMNT's 11 years of existence.
It is clear that the deeper the understanding trustees have of the governance of their pension schemes, the better run those schemes will be.
Over the years we have assisted our members by holding group study sessions of modules of the trustee toolkit, and we have assisted the regulator during periods when they are revising the toolkit or seeking views and feedback on how it works.
Trustee accreditation
We have also worked with the PMI and our industry partners to run training for our members on the PMI's Level 3 award in pension trusteeship, which is now unit one of the accreditation exams, and held special sittings of the exam in those sunlit days before Covid where everyone would gather to take the exam in the same room.
So, what is stopping some lay trustees from becoming accredited?
One issue that we have heard from AMNT members in the past has been a reluctance of scheme sponsors or schemes to pay the not-insubstantial fees for taking these exams.
As most lay trustees are not paid anything but expenses for taking on the considerable work and legal responsibility that goes with trusteeship, encouraging and paying for them to take exams should be a given.
If a company executive had an extremely expensive company car, they would make sure the only people who could go near it were suitably qualified.
The value of the car looks like a Lego toy compared to the value of the pension scheme so they should view in that context the need to support trustees in time and in achieving qualifications.
Knowledge and understanding
Time is, of course, the other essential factor: it is vital that trustees are allowed sufficient time away from their day jobs not only to prepare for their board meetings, including time to read a dozen or more papers, but also to further their knowledge and understanding.
For my part, I was delighted the other week to receive notification that I had passed my exams and qualified to become one of the first lay trustees to receive accreditation from the PMI.
I would urge fellow trustees to take a look and if you, like me, have not sat an exam in decades, be assured that it is not as appalling a prospect as you might imagine.
The PMI is as helpful as it can be. Its website has a comprehensive reading list and you can download examples of the kind of multiple-choice questions you will be faced with.
It is clear that many, many fellow lay trustees perform their role perfectly well without the need to prove it by attaining accreditation. But in these days of growing complexity in the pensions world, attaining a recognised qualification can only be to the good.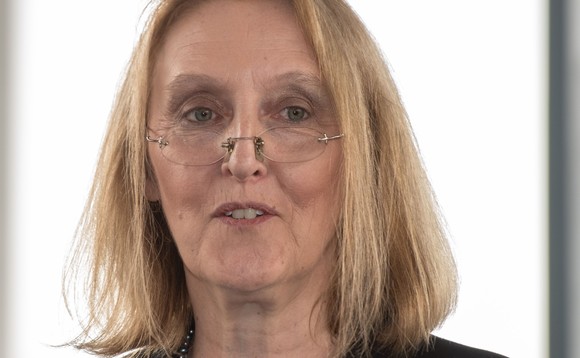 Janice Turner is co-chair of the Association of Member Nominated Trustees (AMNT)