Hedge funds continue to prove attractive to investors with some notable net inflows within most hedge fund strategies, according to eVestment.
The most notable theme was a resurgence of interest in fixed income/credit strategies seeing a second consecutive month of net inflows. This looks to be a reaction to the evolving global rate environment bringing with it a perception of a broader opportunity set for these asset classes.
The group has endured a long stretch where the market for capital raising has been difficult, and so it is intriguing to see investor interest return.
Hedge funds operating credit-related strategies have endured a long and rocky stretch for attracting new assets.
Part of the issue has been a rise of interest in private credit strategies where liquidity terms may have been better aligned with the most attractive opportunities, but the evolving global rate environment is making opportunities for fixed income/ credit hedge funds more attractive.
Since May, this segment of the industry has seen $2.3bn (£1.9bn) of net inflows alone.
Net inflows at the product-level have gone to a diverse set of strategies from event-driven products, which generates value by taking advantage of stock mispricing that results from events, to insurance-linked strategies, where performance this year has been among the best in the industry.
Investors look set to be more than willing to maintain exposure to these strategies heading into 2024.
In fact, many market analysts have suggested three styles could well prove appealing to investors going forward.
These are the aforementioned insurance linked strategies, thanks to yields remaining high following a continuation of tighter reinsurance capital and higher money market rates.
Second is equity market neutral. This is based on the fact that single stock correlations are low on a historical basis, suggesting a good environment for equity market-neutral strategies for picking winners and losers.
And third is discretionary global macro. Here managers are understandably following inflation trends, differences in regional data, and the potential impact of central bank and government policy on economic growth, among other key macro indicators.
It is not surprising that investors are turning to hedge funds. Historically, it should be noted that, hedge fund returns have been higher during periods of rising rates.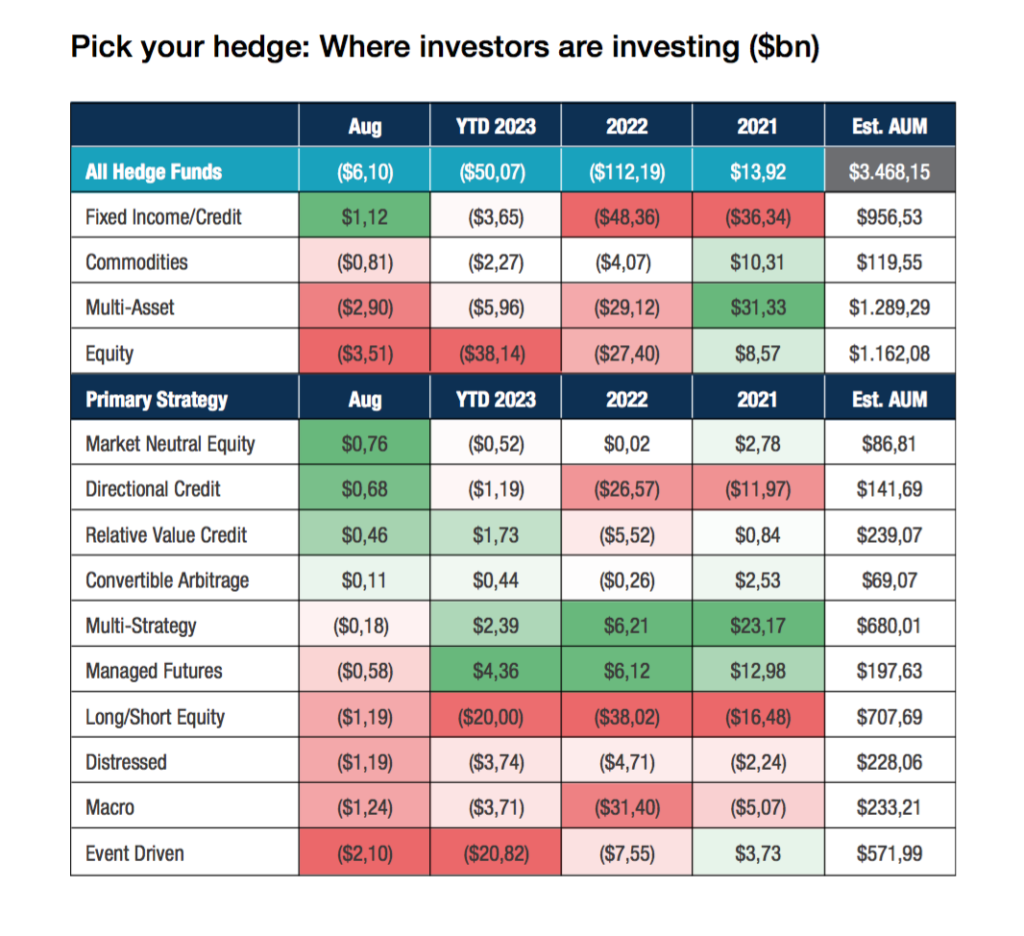 Source: eVestment