As Richard Greening prepares to step down as chair of the London Borough of Islington Pension Fund, he tells Mark Dunne about being an active investor, taking on Mike Ashley, dealing with divestment campaigners and being ahead of the curve when it comes to property.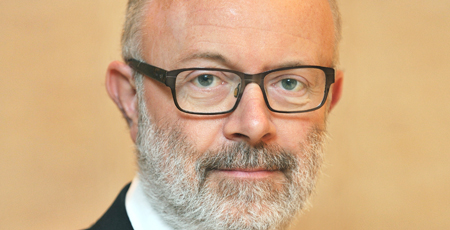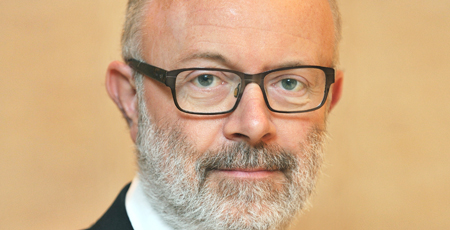 A recent change at the scheme has been a move to an active stance. It's a strange move to make at a time when the world seems to be going passive.
It is partly connected to our desire to be more active in terms of the management of the companies that we are invested in. Ultimately, you have to have an active stance to purse that kind of approach, because disinvestment in energy companies, for example, has to be an option when you have those kinds of conversations. A passive stance ultimately doesn't do that.
Why are you also looking to increase your emerging market exposure?
We already have some money in the emerging markets, but we were not happy with the lack of exposure we had there. It is an important area to be invested in for the future. Populations are growing outside of Europe, the US and Japan. There are significant growth opportunities there which don't exist elsewhere. It makes sense to have some relationships, not just with the developed markets, but emerging markets too.
Are you targeting any particular sectors?
We have not been specific about industries. We will see what opportunities exist in different countries.
You implemented a new ESG strategy last year. What is driving that?
Concern about climate change, principally. Shell is your largest equity holding. How does that fit in with your concern over climate change? It is an interesting debate which we are having with divestment campaigners in the  borough. Shell is probably ahead of many of the oil companies in terms of recognising tier 3 emissions as a real issue. In other words, you count the petrol that you sell not just the petrol that you use yourself as Shell. It is more progressive than many, though it will have a lot further to go to reach a point where it will be compliant with the Paris Accord. So engagement with them has been focused on getting them to that point, but there is a view that we should exit oil companies and mining companies altogether. That will be an issue for the next chair to decide. How else are you reducing the scheme's carbon footprint? Looking at our asset classes we have quite a bit of property, which has a significant carbon footprint. It gets harder when you get into more esoteric areas. We have a diversified growth fund, for example. That will have equities within it, but the equities held are determined by the fund manager and they may want to get out of equities altogether  because of the way that the markets are moving. So it is harder to influence that kind of product.
You are targeting a 20% allocation to property, which makes it the scheme's second largest allocation. Does this include a strategy to build houses in the borough?
We have some residential, but it is not in the borough.  At the time when we eventually implemented this, which was in 2013,  investment in residential property made most advisers suck their teeth and look dubious. Since then it has moved significantly, perhaps because we were part of making an initiative to change. It is beginning to become a more known and popular vehicle, but it is still early days, really. I know a number of funds are interested in having an investment [in this]. It would make complete sense for the London Pension Collective Investment Vehicle (London CIV) to put money into housing in London.We had extremely conservative with a small c advice to begin with. "Don't do this at all, it's very risky." All that sort of stuff. In the end we were able to get agreement for a UK-wide fund, which is with Hearthstone. There were lots of risk flags being waved at that point. Many of those have started to disappear, so it makes sense to accept more of a locality risk, if you want to call it that, by having a London fund. Greater Manchester has done something similar in Manchester so there is absolutely no reason why we shouldn't do that in London. London CIV is the obvious vehicle to do that.
You favour an active stance to improve the management of your investments, but are you using your vote as a shareholder to help make sure companies are being run the way you believe they should be?
Yes. We do get involved and certainly have put pressure on companies to… restrict executive pay is the wrong word…stop the volcanic growth of executive pay is probably more accurate. We are firmly behind that, but we are also involved in a whole other bunch of labour and human rights issues. I had a spat with Mike Ashley at the recent Sports Direct shareholder meeting in London.
You and several others…
No, I was alone. I was surprised. Several people came up to me and thanked me afterwards. It was quite odd, because Mike Ashley was hauled over the coals by the House of Commons for failing to pay the minimum wage. Actually, the people who were not paid the minimum wage are all agency staff. He  basically uses agency staff for his premises in Shirebrook.You could argue, and Sports Direct does argue this point, that this is not their problem. It is the problem of the agencies who are the employers. In the end some of the staff were given the money that they should have been paid in the first place. This is related to Sports Direct insisting on doing a 30 minute check to make sure that no one stole anything at the end of the shift. The ongoing issue that was highlighted still has not been resolved in that people who were not paid the minimum wage still haven't been paid the minimum wage, partly because one of the agencies has gone bust. I simply said to Sports Direct that it will do your reputation a hell of a lot of good and get a lot of the bad publicity out of the press if you just said: "Okay, we are sorry about all of this. It is not legally our responsibility, but we will pay you this amount of money." This was at a time when they were various proposals to pay Mike Ashley's brother and another director large sums of money for doing something that had unclear value. I politely made this point, but he lost his rag and started shouting at me. He is a bit of a loose cannon. I don't dislike him, actually. He has clearly got a very short fuse. It was a pity that we couldn't have a proper conversation rather than him just getting annoyed, but you never know. We will just watch and see what happens.
How often do you assess the scheme's performance?
The fund meets every quarter to review the latest quarter's performance. To some extent you should be a little weary of looking at figures quarter by quarter, there is a lot of natural variation. You should not obsess about each quarter's figures, but be more focused on the longer term. We had two fund managers, Alliance and Newton, transfer from us to the London CIV. So we still have the same fund managers, but via the London CIV now. Interestingly, Alliance was performing less well than Newton when they were our fund managers, but is now performing way better than Newton. Newton's performance recently at London CIV has been grim. Conversations are starting to be had with London CIV about what it is going to do about this. That is all desperately unclear because the whole governance of the London CIV has clearly not been working very well and there was quite a major review of it. Some significant changes have been made to elect a committee of 12 people, members and officers, to oversee it.
You are standing down as chair after eight years. What are you most proud of during your time as chair?
I'm pleased that we have now reached a significantly higher funding level (more than 90%). I hope that we can maintain that up to the next valuation in March next year. I'm pleased that we have started investing in residential property. There is such a huge need for that in London and in the UK and, of course, in Islington as well. It is completely mad for pension funds not to be invested in it. I'm pleased that we have kicked that off, although only in a small way at this point. I look forward to the London CIV taking this forward more seriously.