About
At portfolio institutional we are leaders in ESG.
Since 2016 we have been dedicated to sharing the latest ESG trends and predictions with our readers in every issue.
Through our specialist ESG Club we have brought together a group of leading ESG experts to share and discuss their beliefs, actions and motivations as to why they believe ESG should be at the forefront of all investment decisions.
Now we are bringing you even more of the best ESG content in our first ever ESG Club event!
During the 2 hour event, panel topics that will be explored include:
Divestment: No path to a net zero world – Why investing in carbon intensive companies could help achieve environmental targets
Alpha activism: The new voice of stewardship – Why engagement should not be limited to ESG Strategies
Index engagement: How index managers are driving change
Active investing: Has its time come? Seeking alpha in a low return, post-Covid world
This event is free to attend for ESG club members, asset owners and consultants.
Agenda
| | |
| --- | --- |
| Time | Event |
| 14:00 – 14:05 | Introduction |
| 14:05 – 14:30 | Divestment: No path to a net zero world – Why investing in carbon intensive companies could help achieve environmental targets |
| 14.30 – 14.55 | Alpha activism: The new voice of stewardship – Why engagement should not be limited to ESG Strategies |
| 14.55 – 15.20 | Index engagement: How index managers are driving change |
| 15.20 – 15.45 | Active investing: Has its time come? Seeking alpha in a low return, post-Covid world |
| 15:45 – 16:00 | Closing remarks and networking |
Panels:
Divestment: No path to a net zero world
Why investing in carbon intensive companies could help achieve environmental targets, with: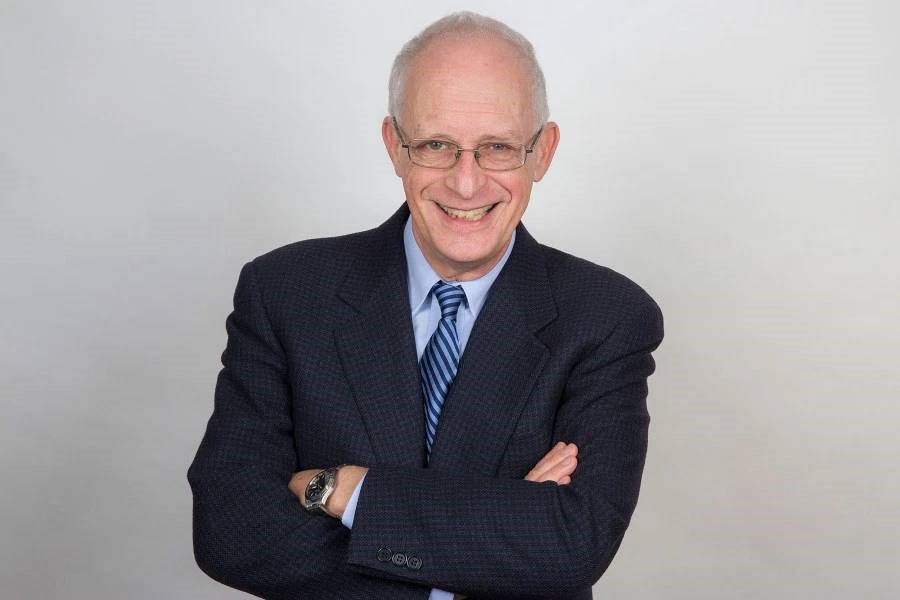 Oliver Hart, Lewis P. and Linda L. Geyser University Professor, Department of Economics, Harvard University
Oliver Hart is currently the Lewis P. and Linda L. Geyser University Professor at Harvard University, where he has taught since 1993. He is the 2016 co-recipient of the Sveriges Riksbank Prize in Economic Sciences in Memory of Alfred Nobel. Hart's research centers on the roles that ownership structure and contractual arrangements play in the governance and boundaries of corporations. His recent work focuses on how parties can write better contracts, and on the social responsibility of business. He has published a book (Firms, Contracts, and Financial Structure, Oxford University Press, 1995) and numerous journal articles. He has used his theoretical work on firms and contracts in several legal cases. He is a Fellow of the Econometric Society, the American Academy of Arts and Sciences, the British Academy, and the American Finance Association, a member of the National Academy of Sciences, a Distinguished Fellow of the American Economic Association, and has several honorary degrees. He has been president of the American Law and Economics Association and a vice president of the American Economic Association.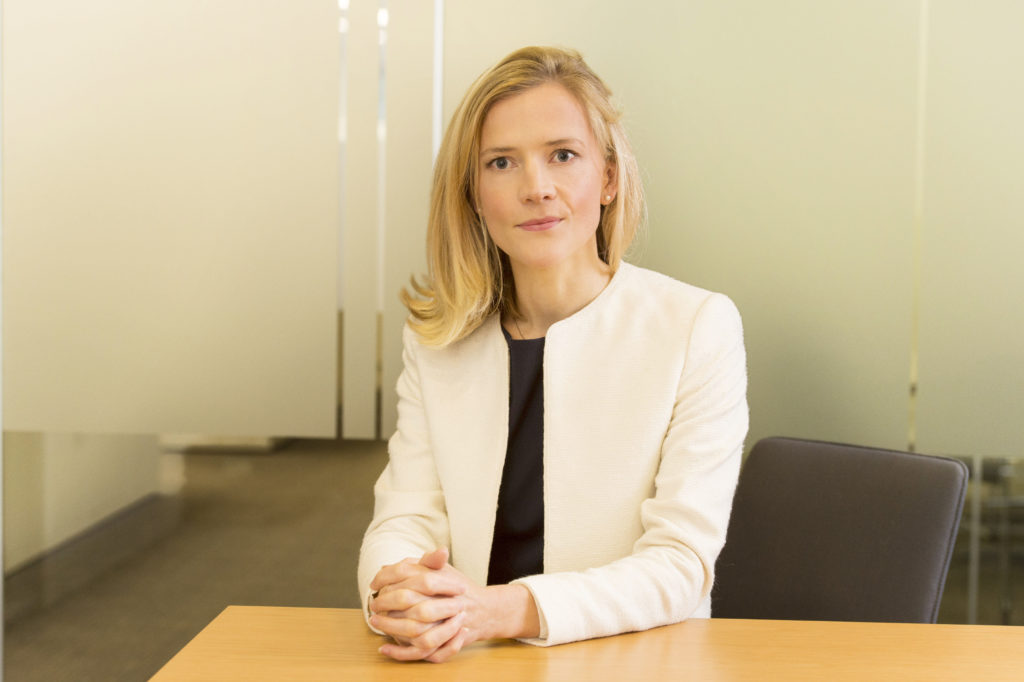 Catherine Ogden: Sustainability & Responsible Investment Manager, Legal & General Investment Management
Catherine joined LGIM in 2015 to help drive forward ESG integration into mainstream fund research and to strengthen sustainability engagements. Before joining LGIM, Catherine spent four years at an international development consultancy, working with governments in Africa and Asia on the sustainable policy, planning and management of the extractives sector. Prior to this, she spent five years in sell-side equity research at Berenberg Bank, focused on French small and mid-cap equities. Catherine holds a BA in Economics, French and Spanish from Durham University and an MA in Globalisation and Corporate Development from SOAS, University of London.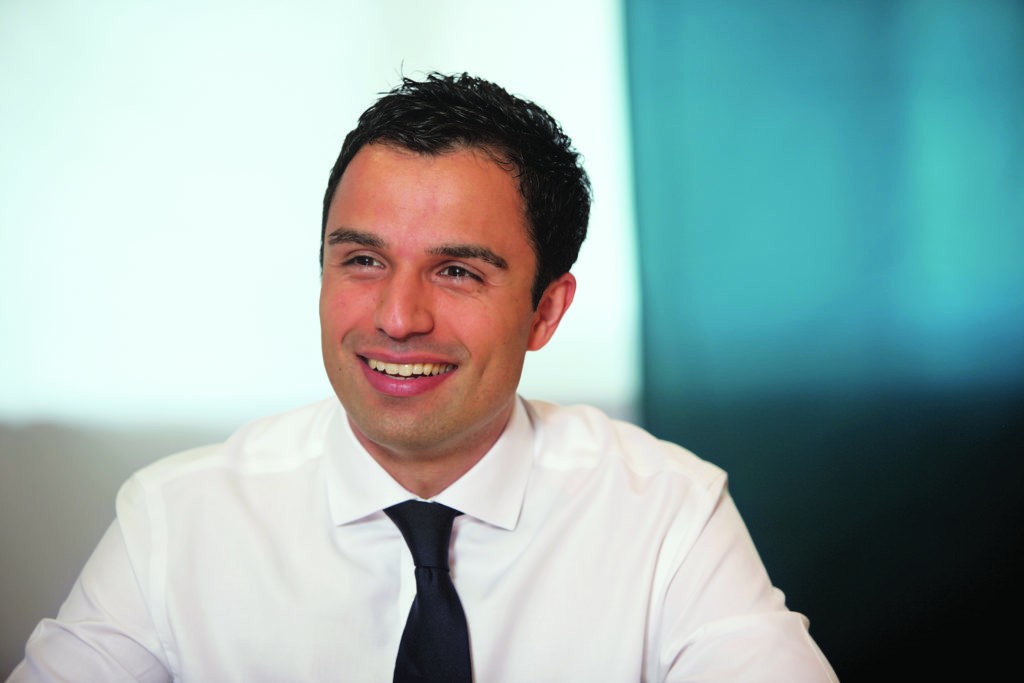 Randeep Somel, Fund Manager, M&G Investments
Randeep Somel joined M&G in 2005 as a fund managers' assistant on the Equities team. At different stages between 2013 and 2019 he was fund manager or deputy manager of the Global Themes, Managed Growth, Global Recovery, Global Select, Pan European Select and Positive Impact strategies. In November 2020, he became manager of M&G's newly-launched Climate Solution strategy. Prior to joining M&G, Randeep worked for State Street in a fund accounting role. He graduated from Birmingham University with a degree in economics in 2003. Randeep has the Investment Management Certificate and is a CFA charterholder.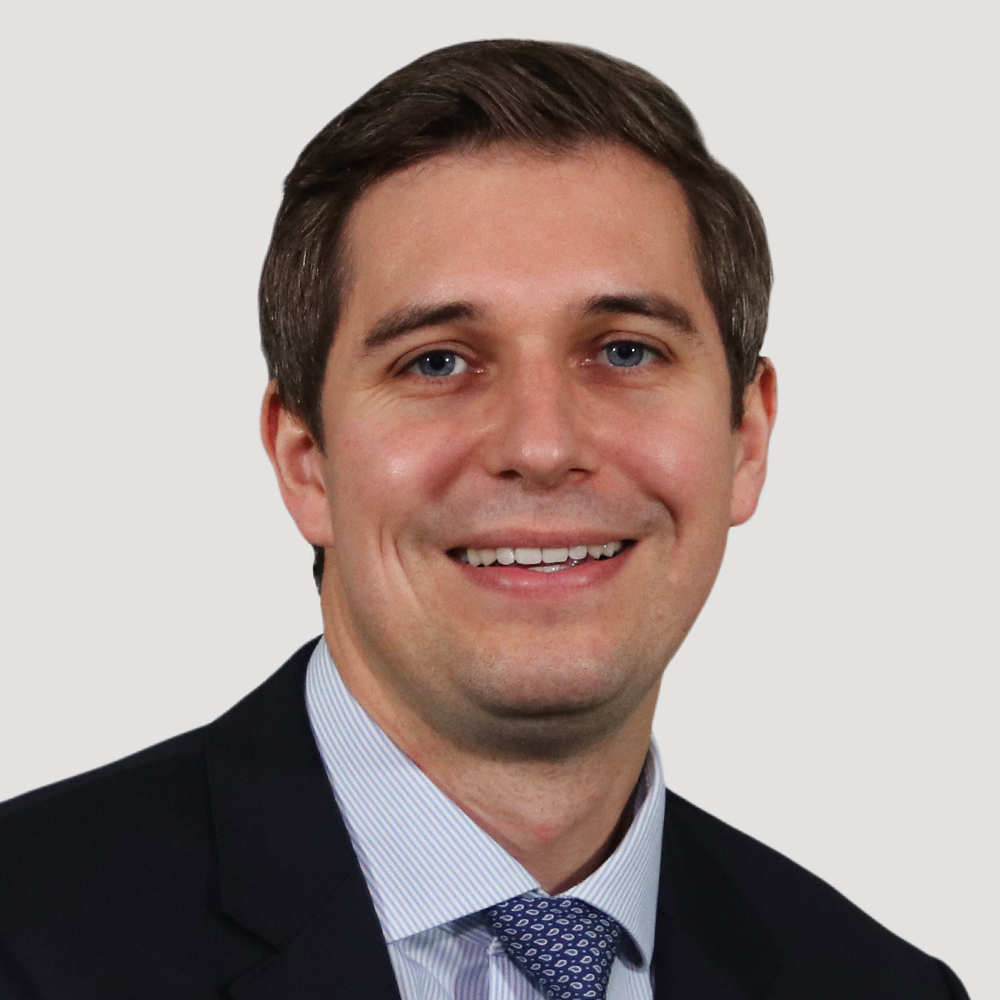 Lloyd McAllister, Responsible investment analyst, Newton Investment Management
Lloyd is a responsible investment analyst at Newton. His role includes setting responsible investment philosophy, as well as conducting research and company engagement on environmental, social and governance issues. Previously he worked at KPMG where he qualified as a chartered accountant and worked within the tax, audit and sustainability consulting teams.
Lloyd is a member the Climate Disclosure Standards Board's technical working group and the Institute of Chartered Accountant's of Scotland sustainability panel. He also holds a BSc from Loughborough University and an MSc from the London School of Economics.
Alpha activism: The new voice of stewardship
Why engagement should not be limited to ESG Strategies, with: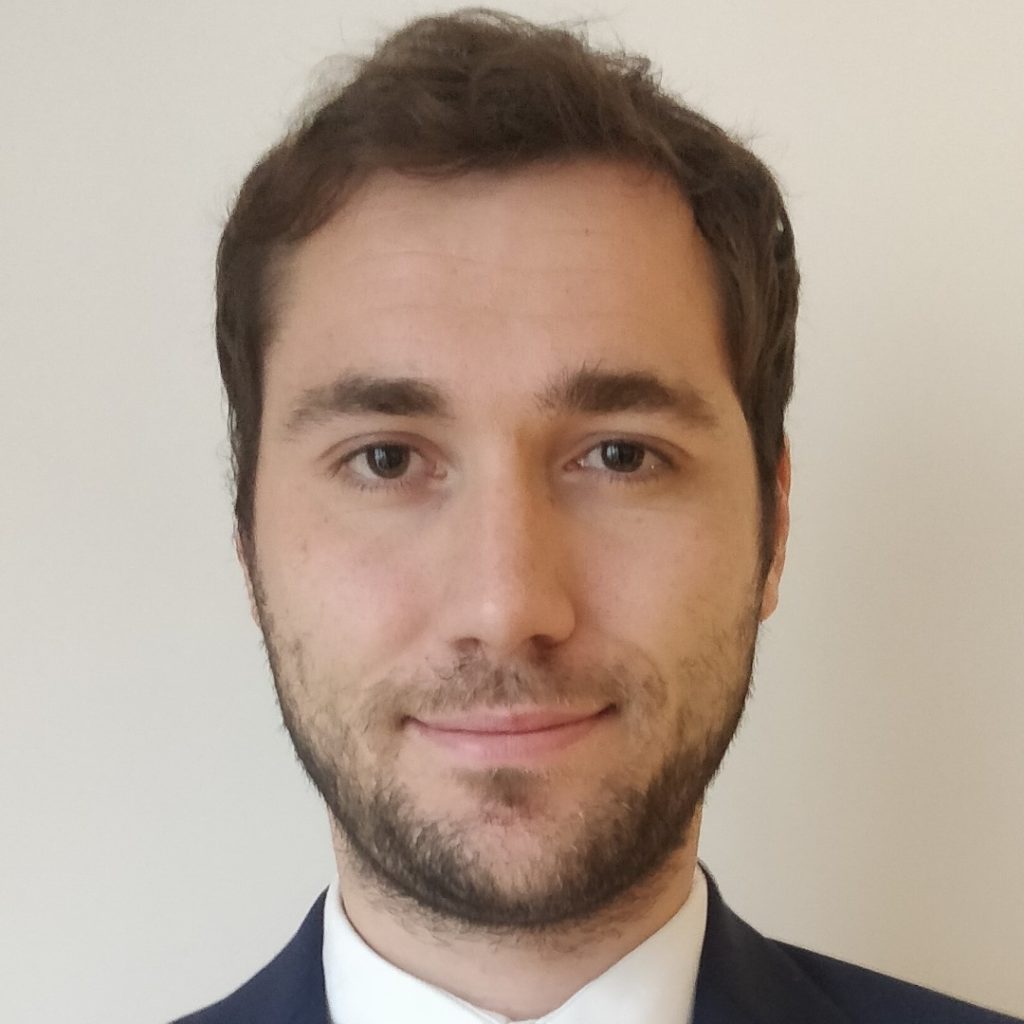 Matthias Lomas, Engagement Manager, Guy's & St Thomas' Foundation
Matthias is responsible for investment engagement at Guy's and St Thomas' Foundation, the health foundation focused on tackling health inequality in urban areas. This is a newly created role to help strengthen the management of Guy's and St Thomas' Foundation's close to £1 billion endowment and deliver on its responsible investing strategy. Matthias manages the design and implementation of Guy's and St Thomas' Foundation's engagement activities with its investments to drive better environmental, social, and governance performance, and to look for health impact along with financial returns. He also helps deliver the foundation's responsible investing goals more broadly.
Prior to working at Guy's and St Thomas' Foundation, Matthias worked for the sustainable investment advisory firm Tiger Hill Capital where he carried out thematic research, worked on capital raising projects, and helped with new fund set-ups. He also worked for several years in risk consulting and business intelligence focusing on political risk in emerging markets including at global risk consultancy Control Risks. Matthias graduated with a bachelors and master's degree from the London School of Economics where he focused on comparative politics and development of emerging markets, in particular in the Middle East and Former Soviet Union.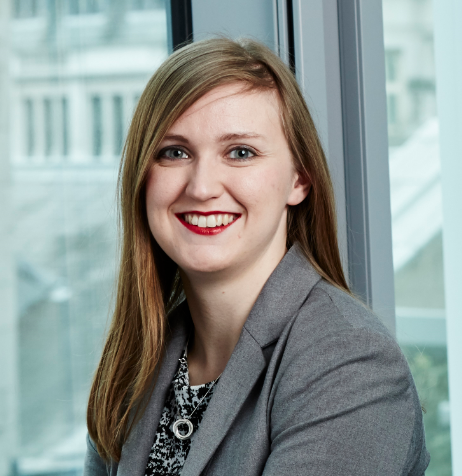 Jennifer O'Neill, Senior member of Aon's Responsible Investment team
Jennifer is a senior member of Aon's Responsible Investment team, where she has responsibility for client education and solution delivery along with thought leadership. As a member of Aon's UK investment consulting practice, she has responsibility for providing strategic advice to a number of UK institutional investors ranging from £300m to £8bn.
Prior to joining Aon in 2017, Jennifer previously spent 4 years as a fund manager at Quilter Cheviot (part of Old Mutual Group, the FTSE 100 fund manager), where she was responsible for portfolio construction and management of long-only bespoke portfolios for pension funds, charities, and endowment funds. Prior to beginning her investment career with Morgan Stanley, where she spent two years as a hedge fund and private equity analyst, she graduated with a Master's degree in European Politics from the University of Glasgow, where she focussed on the macroeconomy of the European Union throughout the global financial crisis.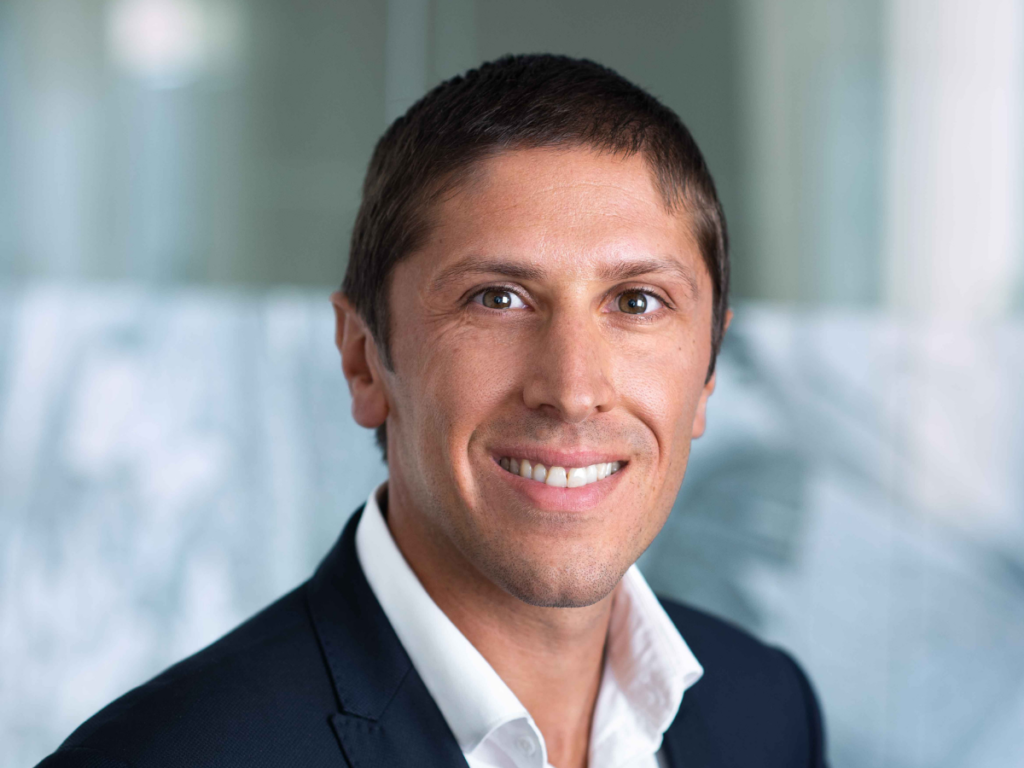 Michael Herskovich, Global Head of Stewardship, BNPP AM
Michael is the Global Head of Stewardship within the Sustainability Centre. He is working within BNPP AM since 2008. He is in charge of the elaboration and implementation of the stewardship policy, which includes voting and engagement. He also plays a critical role in the design, development and implementation of BNPP AM's Global Sustainability Strategy and is a key driver for the firm's ESG research and integration, as well as SRI analysis. He is also member of the Board of Governors of the International Corporate Governance Network (ICGN).
His wider industry activity includes being a Chair of the "Corporate Governance" committee at the French Association of Asset Managers (AFG) and Chair of the International Corporate Governance Committee at the Council of Institutional Investors (Cii). He is also member of the "Oversight committee" of the Best Practice Principles (BPP) and member of the "Shareholder rights" committee and the "Global Network of Investor Associations 'GNIA' committee" at the ICGN.
He holds others membership such as the Responsible Investment committee « at the French Association of Asset Managers (AFG), and the "Grand prix jury of the general meetings" in France. Michael previously worked as a jurist between 2006 and 2008 and was in charge of proxy voting for the Fonds de Reserve des Retraites (French back-up pension fund) in Paris. He graduated from the University of Paris XI (France) and has a master degree of Corporate and business law (2008).
Peter Mennie, Global head of ESG Integration and Research, Manulife Investment Management
Peter Mennie, ASIP, is global head of ESG Integration and Research, and global head of Investment Risk & Quantitative Analytics for Manulife Investment Management. In these roles, Peter leads Manulife Investment Management's team of dedicated ESG research and integration analysts to advance the firm's ESG agenda. The team works with portfolio management teams on progressing ESG integration processes and conducting ESG engagement with investee companies; works with Manulife Investment Management's sales and product teams on ESG strategy and marketing; and represents Manulife Investment Management on various industry groups and collaborative initiatives. Peter provides global risk leadership for all asset classes, and he ensures a consistent global approach to monitoring and managing investment risk and portfolio structure.
Peter also serves as the chief operating officer of Manulife Investment Management (Europe) Limited. Peter has previously held numerous positions within Manulife Investment Management including serving as a senior portfolio manager. Prior to that, Peter held a number of fund management positions focusing on various regional markets at Manulife Investment Management. Peter is a member of the CFA Society of the UK and of the CFA Institute, and he holds the ASIP designation, a recognized qualification of the CFA Institute.
Index engagement: How index managers are driving change, with: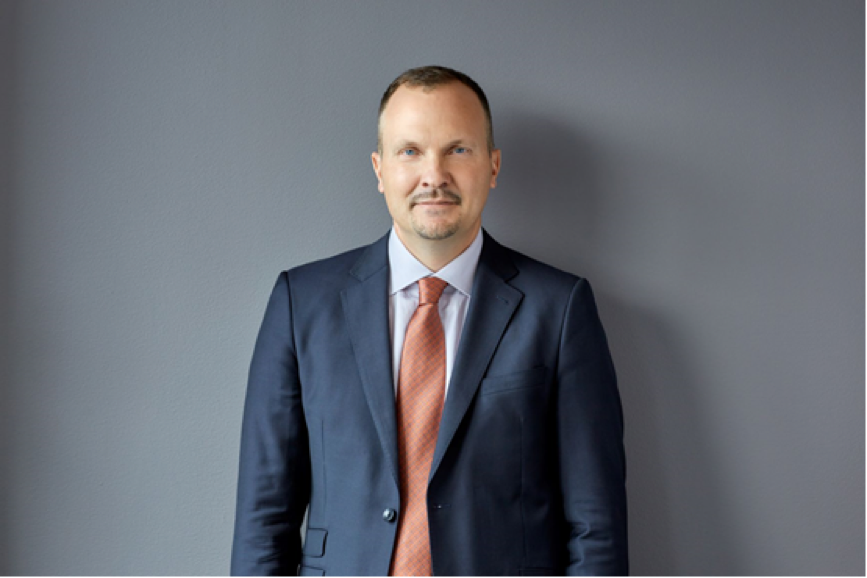 John Howchin, Secretary-general of the Council on Ethics at the Swedish National Pension Funds
John Howchin is the Secretary-General of Council on Ethics for the First, Second, Third and Fourth Swedish national pension funds. He oversees strategy, research and coordination of corporate engagement globally for the Council. John currently convenes the investor engagement with the Tech industry based on the "Tech giants and human rights: Investor expectations", he is the co-convener of the Investor Mining Tailings Safety Initiative and oversees strategy for the Climate Action100+ project.
John has worked with the financial markets and responsible investments for over 20 years. Prior to joining the Council, he worked at Norges Bank Investment Management (NBIM) in Oslo, Norway, where he was in charge of the environmental strategy. He started his work with the financial markets by co-founding the company Green Index, who in 2000 produced the first climate change index in the world, covering the Stockholm stock exchange. Prior to that he worked with CSR at ABB. John holds a BSc in environmental science and human ecology at Goteborg University.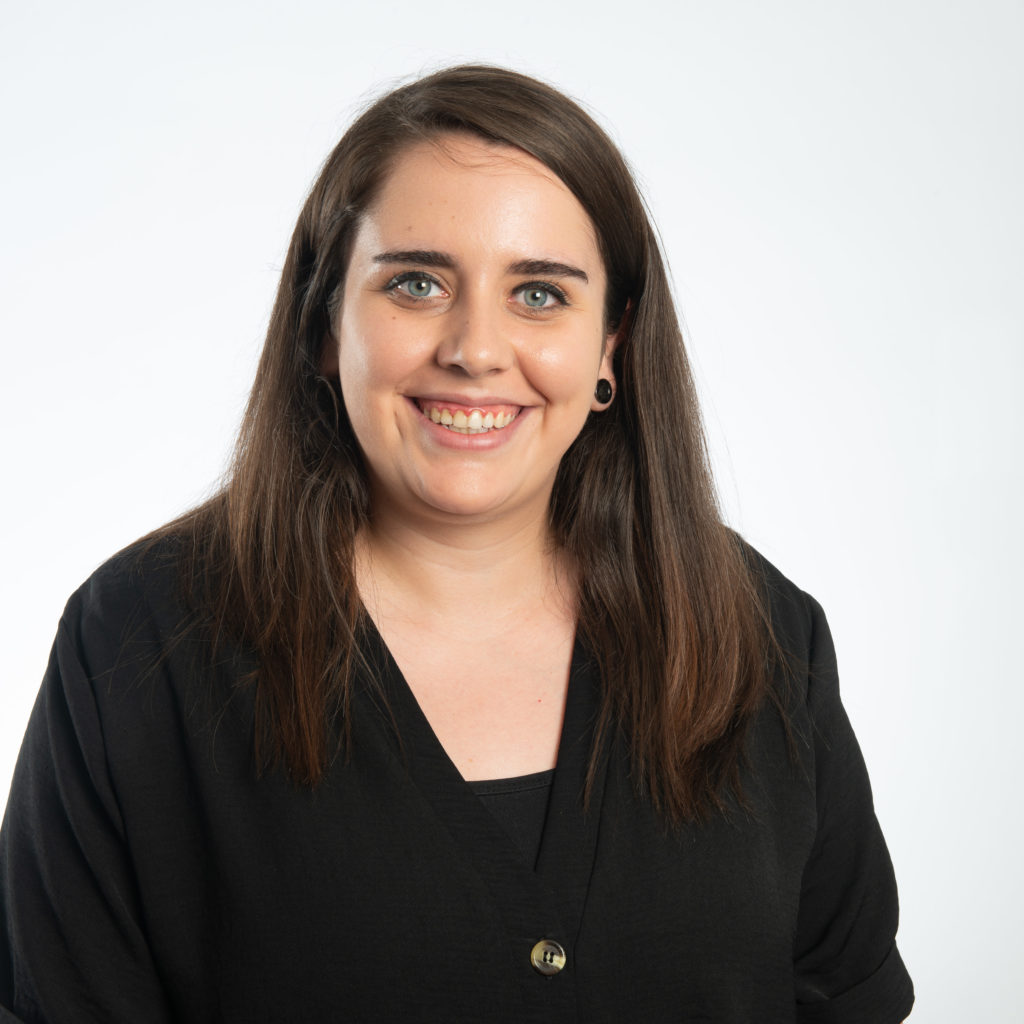 Lauren Wilkinson, Senior Policy Researcher, The Pensions Policy Institute, (PPI)
Lauren Wilkinson joined the PPI in September 2016 as a Policy Researcher. During her time at the PPI Lauren has produced research on a range of topics, including Defined Benefit, consumer engagement, pension freedoms and Collective Defined Contribution.
Lauren was promoted to Senior Policy Researcher in January 2019.
Prior to joining the PPI, Lauren achieved an undergraduate Masters in Politics and Philosophy at the University of Glasgow, followed by a Masters in Public Administration and Public Policy at the University of York.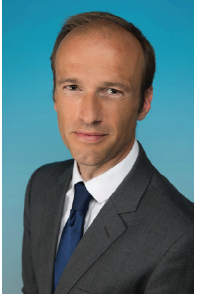 Matthieu Guignard, Global head of product development and capital markets at Amundi ETF, Indexing & Smart Beta
Matthieu Guignard is Global head of product development and capital markets at Amundi ETF, Indexing & Smart Beta, since 2014.
He joined Amundi in June 2008 as head of Product Development for Exchange Traded Funds (ETFs) and started the activity, developing a range of 150 ETFs which shows over €50bn in AUM. In 2014, he enlarged his scope of activity to Capital Markets and his scope of product coverage to Index Funds and Smart Beta, his perimeter totalizing €120bn in AUM as of Sept 2019.
Before joining Amundi, he had been working 8 years at AXA Investment Managers as co-head of EasyETF platform (2006-2008), head of Index Funds management (2004-2006) and head of Product Engineering (2000-2004). Previously, Matthieu GUIGNARD held various positions at Société Générale in corporate sales. Matthieu GUIGNARD holds a master's degree in Management from the EDHEC Business School.
Active investing: Has its time come?
Seeking alpha in a low return, post-Covid world, with: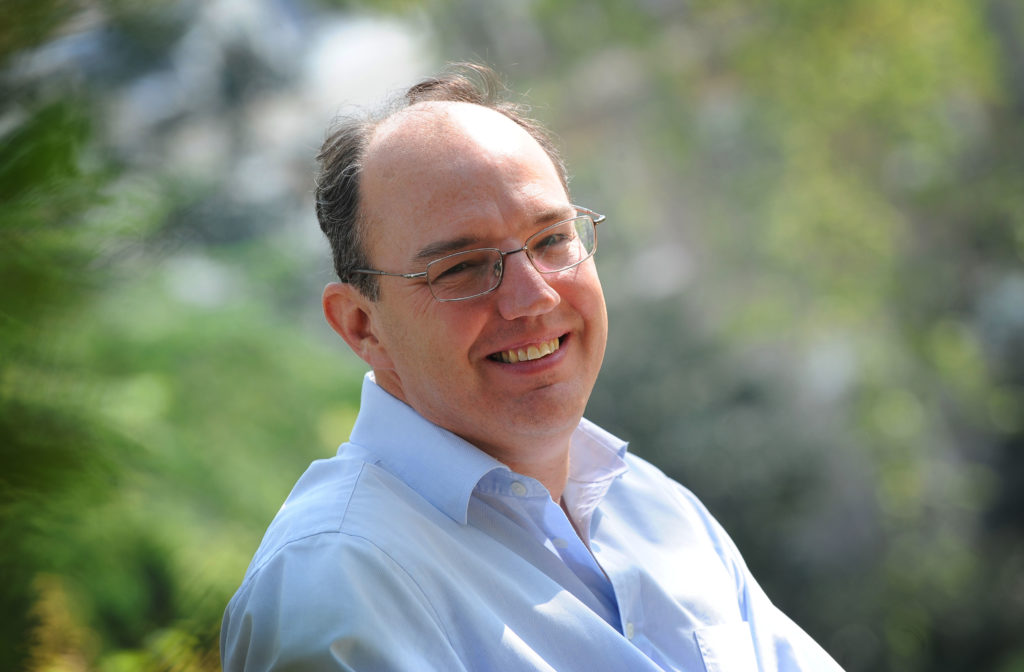 James Brooke Turner, Investment Director, Nuffield Foundation
James Brooke Turner is the Nuffield Foundation's Investment Director and is responsible for the management of the £500m endowment.
Since joining the Foundation in 2001, James has also been involved in various projects exploring some of the distinctive features of investing charitable funds and what this means for charitable endowments in particular.
James studied the History of European Art at the Courtauld Institute, and later Medieval Finance, also at London University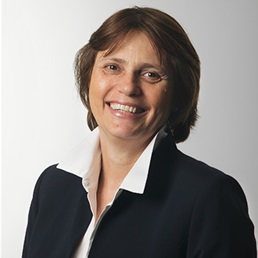 Isabel Reuss, Global Head of SRI Research, Allianz Global Investors
Ms Reuss is Global Head of SRI Research at Allianz Global Investors – a position she has held since October 2018. She contributes extensively to AllianzGI's proprietary socially responsible investment (SRI) rating methodology and the implementation of SRI filters across asset classes. Ms Reuss was previously a Senior Portfolio Manager European SRI equities and a member of the Conviction strategy team. She also co-managed AllianzGI's European SRI flagship fund and was responsible for AllianzGI's Climate Transition strategy, which was launched at the end of 2015. Before that, Ms Reuss was a Senior Portfolio Manager of a global sector fund for 10 years. She joined the Allianz Group in 1987 and was active in various management positions in insurance in Italy and the US. Ms Reuss has 24 years of experience in the asset-management industry, plus seven years of experience in the insurance industry. She graduated from Stanford University and is a member of AIAF (Associazione Italiana degli Analisti Finanziari); she is also a Certified AIAF Financial Analyst and an EFFAS ESG Analyst. Ms Reuss has been a member of the Italian SIF since 2011 and is part of the DVFA Kommission Corporate Governance in Germany. She is fluent in German, English, Spanish and Italian and was an Olympic finalist.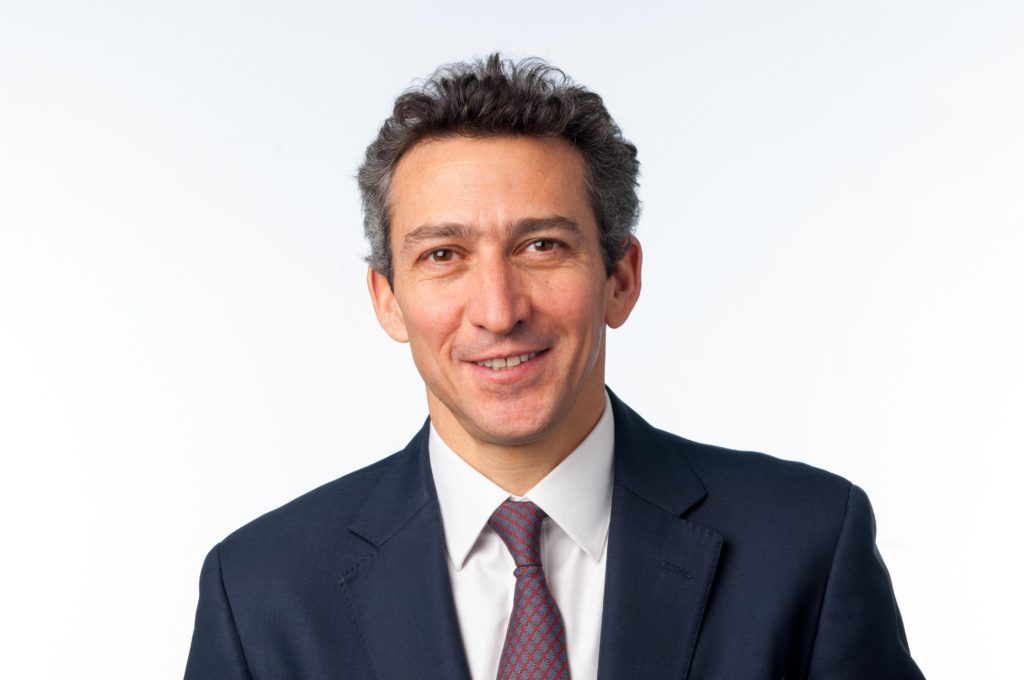 Mitch Reznick, CFA, Head of Research and Sustainable Fixed Income, Federated Hermes
Mitch joined the international business of Federated Hermes in February 2010 as Head of Research on the Credit team before becoming Co-Head of Credit from 2012 to 2019. In 2019, in addition to his role of Head of Research, he became Head of Sustainable Fixed Income and co-manager of the Federated Hermes SDG Engagement High Yield Credit Fund. Prior to this he was Co-Head of Credit Research for the global credit team at Fortis Investments. Other roles at Fortis include portfolio manager of European high yield funds, based in London, and senior credit analyst, based in Paris. Before this he worked as an associate analyst in the leveraged finance group at Moody's Investors Service in New York. Mitch earned a Master's degree in International Affairs at Columbia University in New York City and a Bachelor's degree in History at Pitzer College, one of the Claremont Colleges in California. He is a CFA charterholder; Co-Chair of the Capital Markets Advisory Committee of the IFRS Foundation; founding member of the Executive Committee for the European Leveraged Finance Association; member of the Sovereign Working Group and the Credit Rating Advisory Committee for the PRI; member of the technical Working Group (Communications and Technology) for the US-based Sustainability Accounting Standards Board (SASB); a workstream member of the UK-China Green Finance Task Force; and sits on the Green Finance Advisory of the City of London.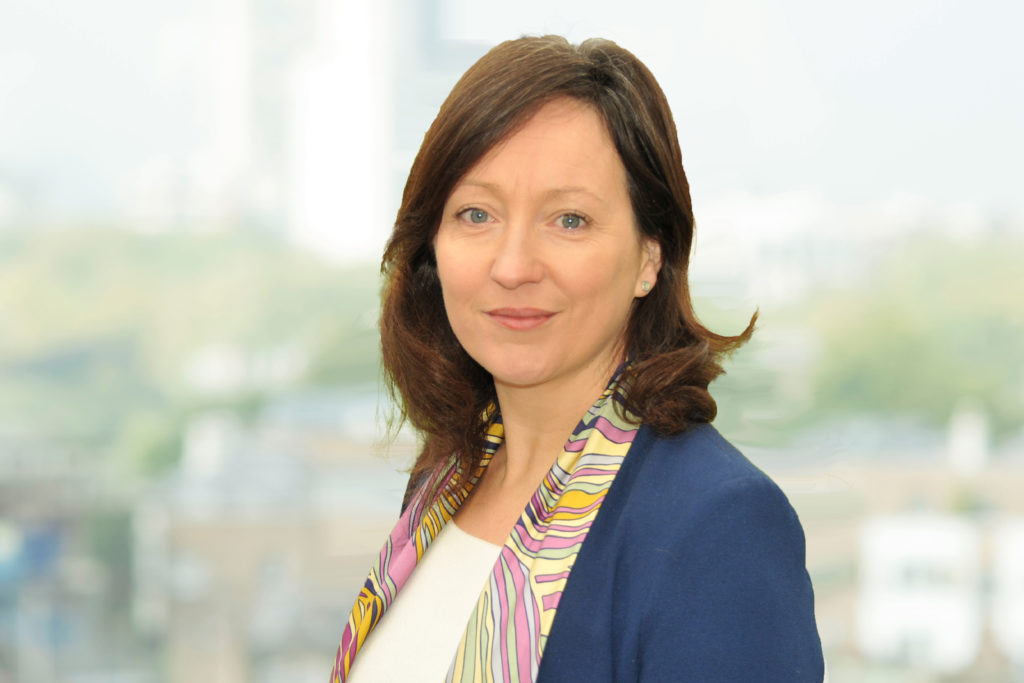 Abbie Llewellyn-Waters, Head of Sustainable Investing, Jupiter Asset Management
Abbie is Head of Sustainable Investing and a Fund Manager at Jupiter Asset Management. Since joining Jupiter in 2006, Abbie has dedicated her investment career to sustainable investing, with her team building and designing a rigorous investment framework that embeds all stakeholders into fundamental stock analysis.
Multi-award winning, Abbie has received recognition for her investment performance, her approach to ESG integration and her contribution to address the structural hurdles that women in investment face. She also collaborates on several industry initiatives including as an author for the CFA Institute on Climate and Investing certificate. She is an Ambassador for the Diversity Project and is a member of the 30% Club Investor Group.
She has a degree in Classics.
Our ESG Club members: