On 29th & 30th September we will be back with two new ESG Club Webinar sessions!
In light of the success of the first ever ESG Club Webinar, this September we will be diving even deeper into the most relevant, compelling and often misunderstood ESG topics.
---
Across the 2 day event, panel topics that will be explored include:
Wednesday 29th September
| | |
| --- | --- |
| Time | Event |
| 10:00 – 10:05 | Introduction |
| 10:05 – 10:35 | Funding the transition – The colour of debt is turning green and even blue when it comes to funding sustainable projects to help the transition to a net zero economy, but are they fit for purpose and does supply meet demand? |
| 10:35 – 11:05 | The ultimate green portfolio – Not all aspects of the ESG narrative are pure challenges: they also offer great opportunities. Driving forward a growth in the green economy with new products and investment opportunities offering investors huge opportunities, while helping the planet |
| 11:05 – 11.35 | Keynote speech: Rianna Gargiulo, Campaign and Community Organiser (Divestment), Friends of the Earth |
| 11.35 – 11.45 | Closing remarks |
Thursday 30th September
| | |
| --- | --- |
| Time | Event |
| 10:00 – 10:05 | Introduction |
| 10:05 – 10:35 | Making an impact – How pension schemes are making positive environmental and social impacts with their portfolios and how are they measuring outcomes? |
| 10:35 – 11:05 | Capturing carbon – Protecting the environment is not just about creating alternatives to fossil fuels. Halting deforestation and carbon removal are also key |
| 11:05 – 11.35 | Keynote speech: William Baldwin-Cantello, Director, Nature-based Solutions, WWF-UK  |
| 11.35 – 11.45 | Closing remarks |
---
Keynote Speakers: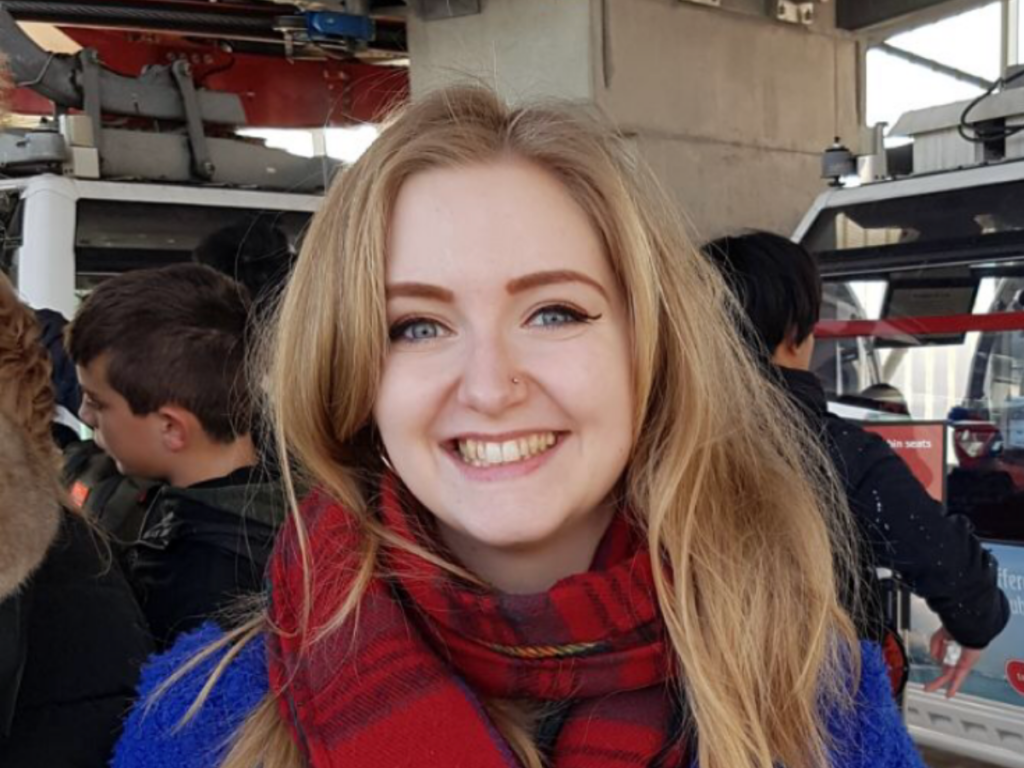 Rianna Gargiulo, Campaign and Community Organiser (Divestment), Friends of the Earth
Rianna Gargiulo is a Divestment Campaigner at Friends of the Earth. In this role, she supports grassroots groups campaigning to secure fossil fuel divestment commitments from their local authority pension funds and works in partnership with UK Divest to advocate for a range of institutions to divest from fossil fuels. She has 7 years' experience in the charity sector coordinating social justice campaigns on a range of issues, including equal pay, period poverty, sexual consent and mental health. Rianna holds an MA in Gender and Development from the Institute of Development Studies, she is a Trustee of Citizens' Advice Eastbourne and also volunteers her time as a mentor for The Girls' Network.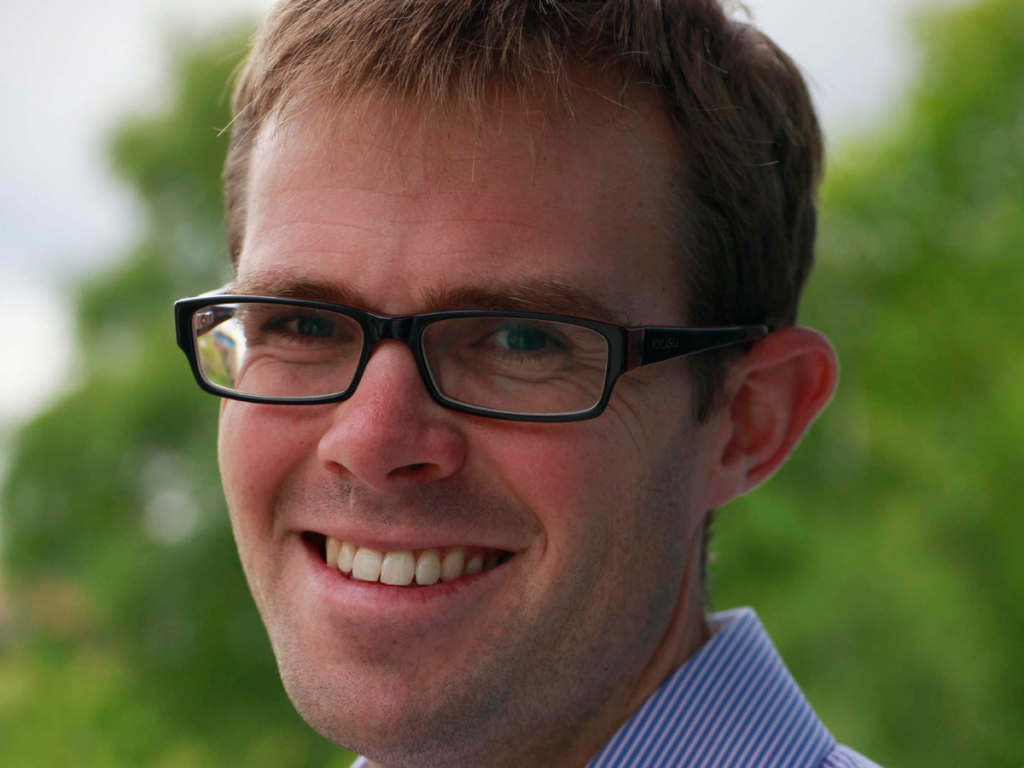 William Baldwin-Cantello, Director, Nature-based Solutions, WWF-UK 
William leads a team delivering on the exciting Climate Solutions Partnership between WWF, HSBC and WRI on Nature-based Solutions, sustainable palm oil, energy transition in Asia and low-carbon business models. William also oversees the WWF-UK's role in the Trillion Trees joint venture with BirdLife and WCS, to accelerate finance for and delivery of forest protection and restoration. Previously William led on science and strategy on forest conservation as the Chief Adviser on Forests at WWF-UK, and as interim global lead on forests at WWF-International. Before joining WWF, William worked for the UK Government on international environment and development policy, including directly advising the Prime Minister and Deputy Prime Minister of the time. Between the civil service and WWF, he worked for Concern Universal in Malawi to help them to better measure their impact and to lead a research project on community forest management.
Funding the Transition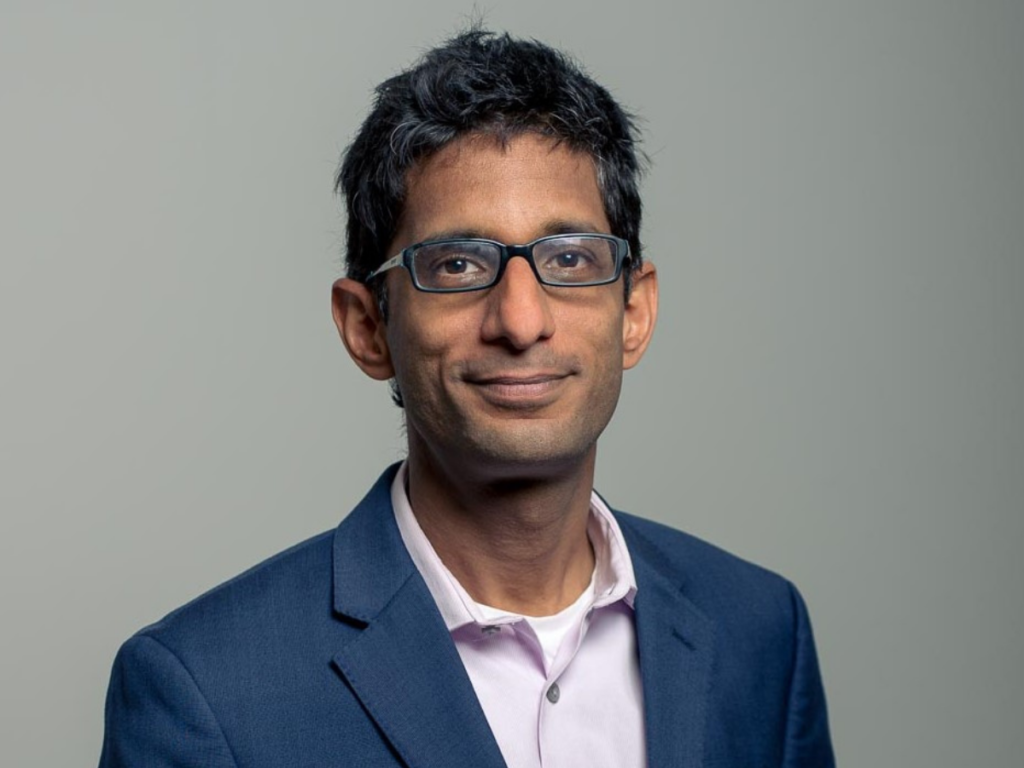 Ray Dhirani, Head of Sustainable Finance, WWF-UK
Ray leads the sustainable finance team at WWF-UK. Previously, he worked in the global markets division of Merrill Lynch in New York. He holds a BSc. in Economics from the Wharton School at the University of Pennsylvania and an MSc. in Environment & Development from the London School of Economics. Ray's team focus mainly on spatial finance, policy and regulatory work on climate and environment, thematic areas such as food and finance, as well as broader system change in global finance. Ray is a member of Parmenion's Ethical Oversight Committee as well as WHEB's Advisory Committee.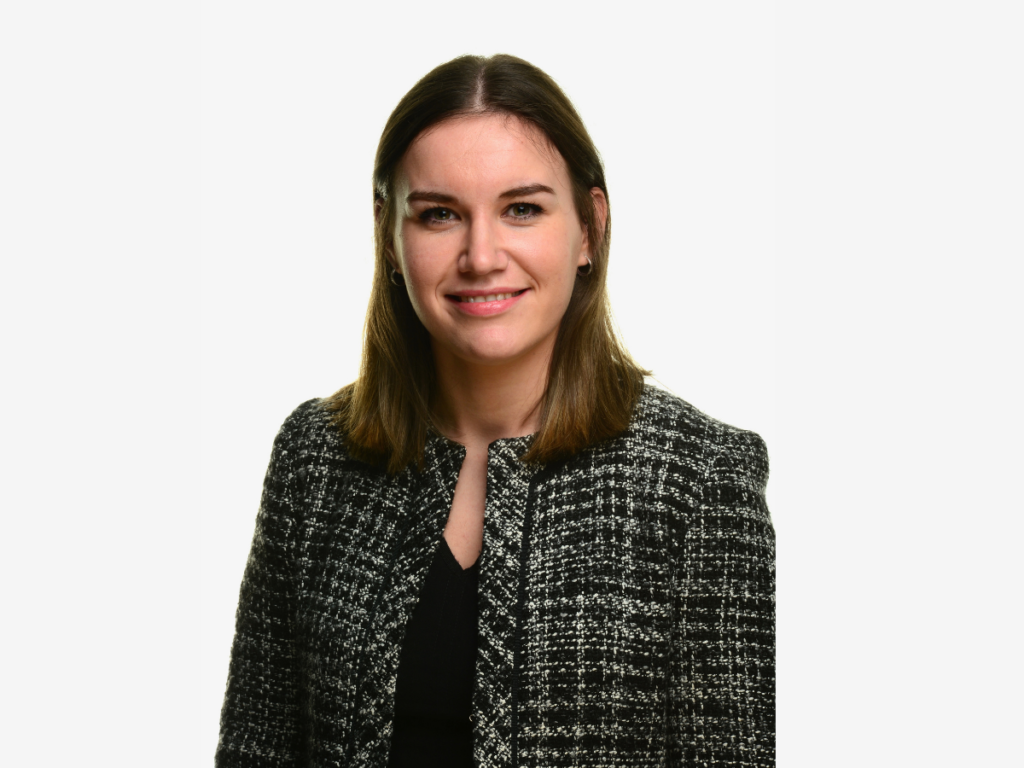 Cara Milton Edwards, Product strategist covering fixed income ETFs at BlackRock
Cara Milton-Edwards is a product strategist covering fixed income ETFs at BlackRock. Prior to focusing on ETFs, Cara covered Systematic index and active strategies. Cara is part of the team responsible for supporting client engagement, creating thought leadership on fixed income markets and fixed income ETFs, and working to develop new fixed income ETF products.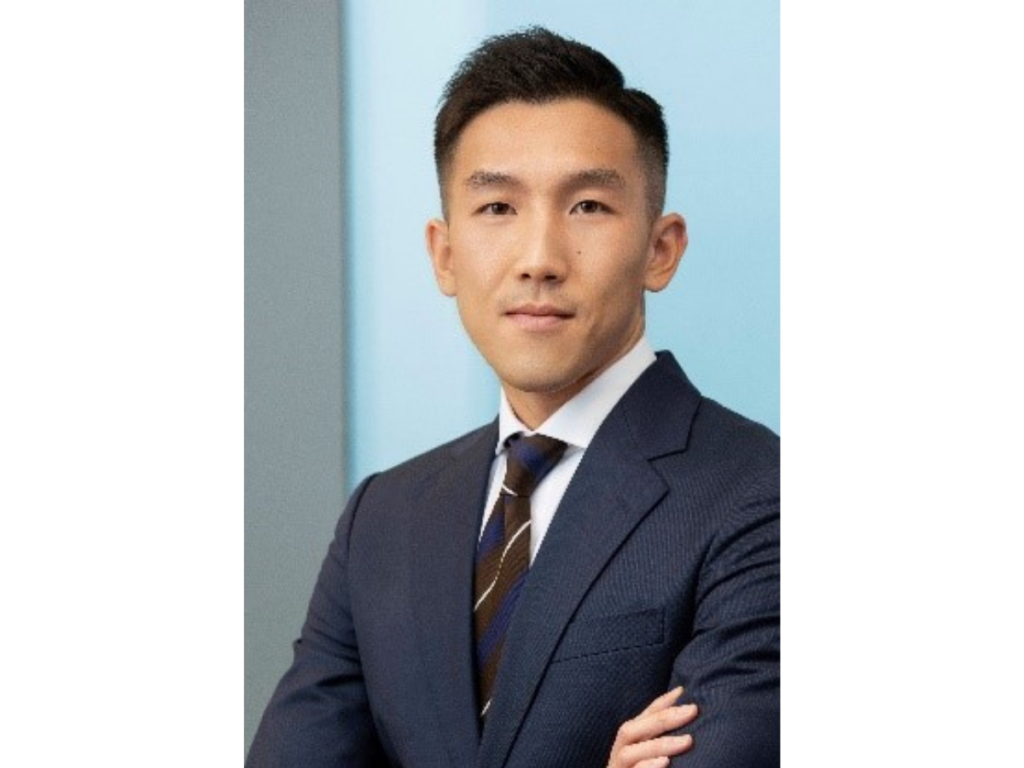 Sheng Ou Yong, Green Bonds & ESG Analyst, BNP Paribas Asset Management
Sheng Ou Yong is a Green Bonds & ESG Analyst APAC at BNP Paribas Asset Management (BNPP AM). He joined the firm in January 2019. Sheng is responsible for the research of green & other thematic bonds that supports the firm's fixed income strategies. He is also responsible for the ESG research of the Financials sector, looking at how banks, insurance companies, and other financial institutions manage their ESG issues.
He represents BNPP AM in the Green Bonds working group of the Hong Kong Green Finance Association, and in the Green Projects Eligibility working group of ICMA's Green Bond Principles. Prior to joining BNPP AM, Sheng worked for EcoVadis, a business sustainability rating agency based in Paris, as a Chinese analyst assessing how Chinese companies manage their sustainability risks. After two and a half years in Paris (2014 to 2016), Sheng moved to Hong Kong to set up EcoVadis Hong Kong, leading a team of 8 analysts, and providing support for the other business units in the Hong Kong office (2016 to 2019).
Sheng graduated from Singapore Management University with a Cum Laude in Bachelors in Business Management (Strategic Management) and in Bachelors of Science – Economics. Sheng also passed the CFA Level III examination in December 2020.
Peter Mennie, Global head of ESG integration and research, Manulife Investment Management
Peter Mennie, ASIP, is global head of ESG Integration and Research, and global head of Investment Risk & Quantitative Analytics for Manulife Investment Management. In these roles, Peter leads Manulife Investment Management's team of dedicated ESG research and integration analysts to advance the firm's ESG agenda. The team works with portfolio management teams on progressing ESG integration processes and conducting ESG engagement with investee companies; works with Manulife Investment Management's sales and product teams on ESG strategy and marketing; and represents Manulife Investment Management on various industry groups and collaborative initiatives. Peter provides global risk leadership for all asset classes, and he ensures a consistent global approach to monitoring and managing investment risk and portfolio structure.
Peter also serves as the chief operating officer of Manulife Investment Management (Europe) Limited. Peter has previously held numerous positions within Manulife Investment Management including serving as a senior portfolio manager. Prior to that, Peter held a number of fund management positions focusing on various regional markets at Manulife Investment Management. Peter is a member of the CFA Society of the UK and of the CFA Institute, and he holds the ASIP designation, a recognized qualification of the CFA Institute.
The Ultimate Green Portfolio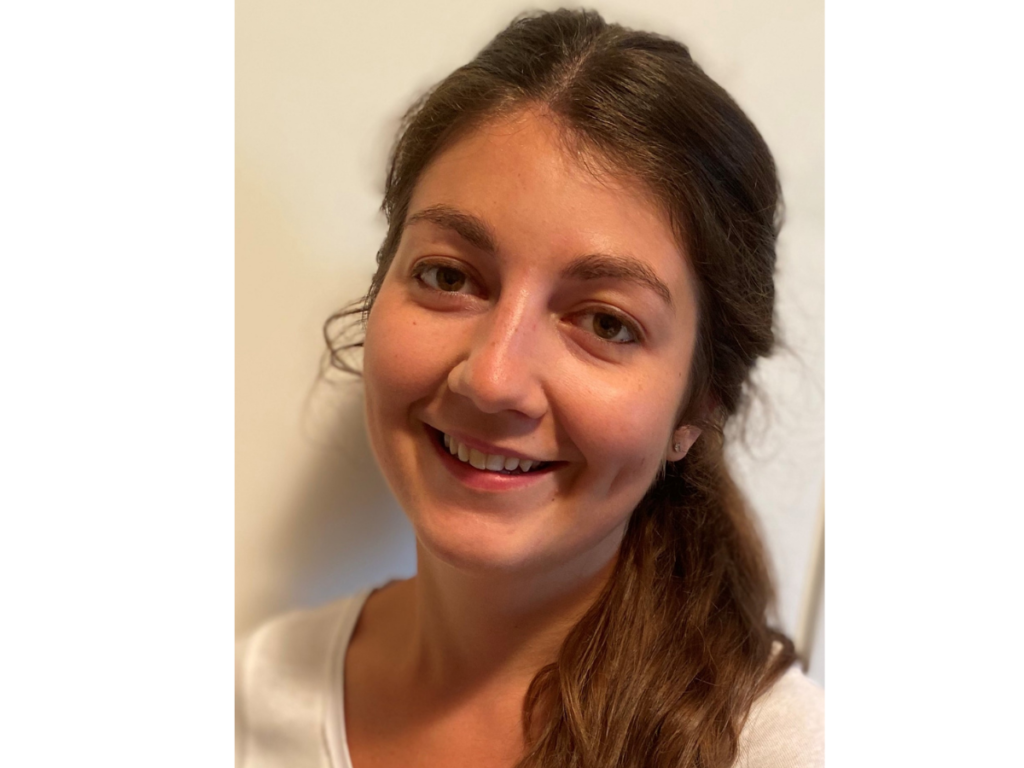 Katharina Lindmeier, Senior Responsible Investment Manager, Nest
Katharina works in the Responsible Investment team at Nest where she is responsible for Nest's approach to climate change risks and opportunities. Prior to joining Nest in 2019 Katharina worked at RPMI Railpen and Aberdeen Standard Investments. Katharina holds an MA in Philosophy and Economics from the University of Edinburgh and is studying towards an MSc in Economics and Policy of Energy and the Environment at UCL. She is a CFA charterholder.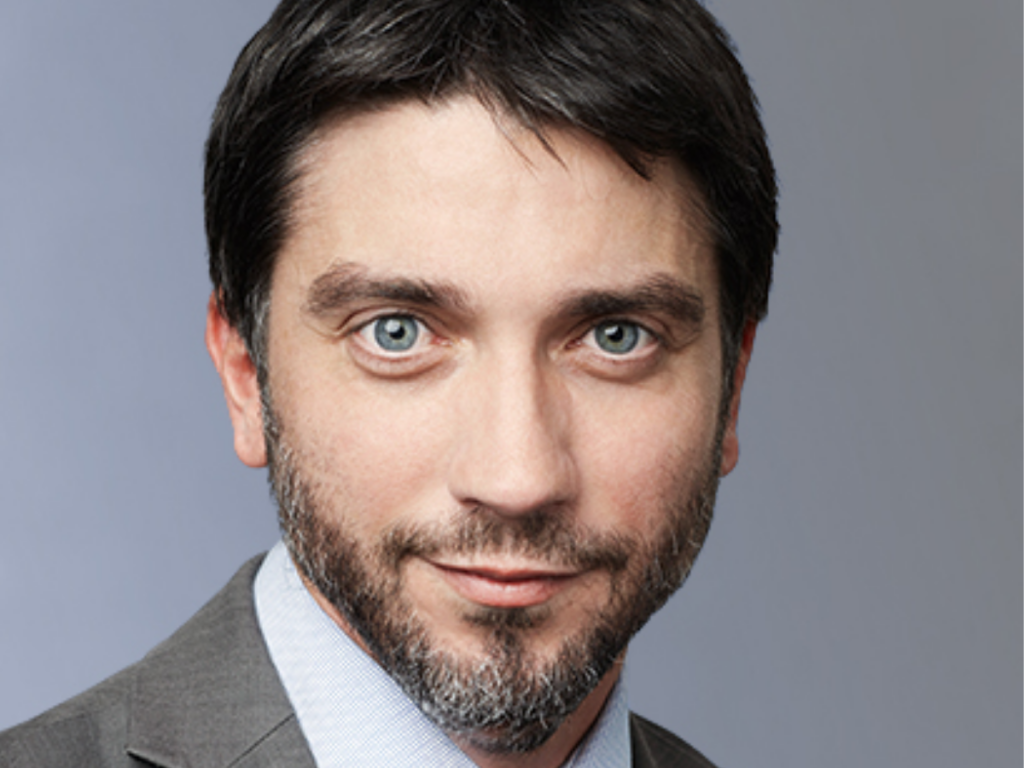 Julien Bras – Lead portfolio manager of the Allianz Green Bond strategy
Julien Bras, CFA joined Allianz Global Investors (AllianzGI) in 2005 as a financial controller. In 2009, Julien became SRI fixed income analyst. In this role, he was specifically covering the banking sector and SSA issuers. In 2014, he joined the fixed income investment team as SRI portfolio manager on credit strategies. Alongside, he participated in the development of the AllianzGI approach regarding the Green Bond asset class, which ended up with the launch of a Green Bond fund in November 2015. He is the lead portfolio manager of the Allianz Green Bond strategy. Julien holds a Master in management from Skema Business School (2006).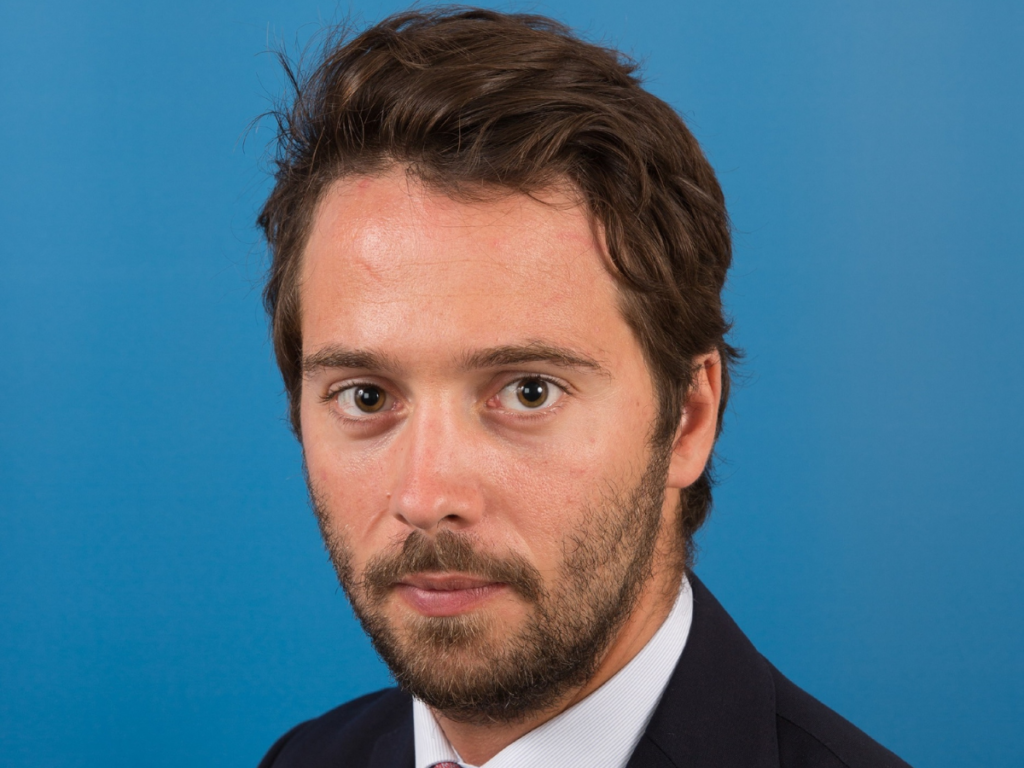 Timothée Jaulin, Head of ESG Development & Advocacy, Special Operations, Amundi
Timothée Jaulin oversees ESG Development & Advocacy for Amundi Asset Management and Special Operations for the Institutional Clients Division. He joined Amundi in 2012 as a Research Associate, and then contributed to the setting-up and development of the Investment Solutions team before being in charge of the coverage of supranational entities globally.
In both capacities, he has been closely involved in the development of some of Amundi most innovative investment solutions including Amundi climate finance offer. Timothée was notably involved in the launch of flagship green finance public-private partnerships such as the Portfolio Decarbonization Coalition with the United Nations Environment Program, green bond development programs with the International Finance Corporation and the European Investment Bank and the Asian Infrastructure Investment Bank's Climate Change Investment Framework.
Prior to working in Amundi Paris headquarters, Timothée worked for Amundi in London and New York and for the French Treasury in Washington D.C. Timothée is a graduate from the Ecole Normale Supérieure Paris-Saclay and holds a Master in Theoretical and Applied Economics from the Paris School of Economics.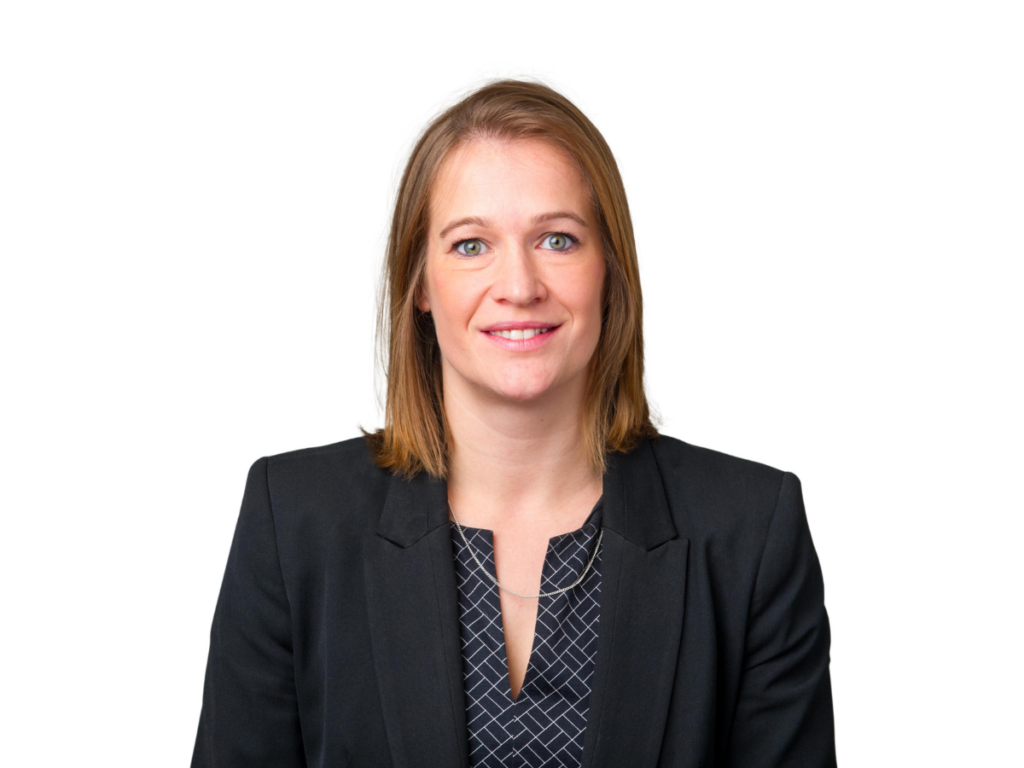 Louise Dudley, CFA, Portfolio Manager, Federated Hermes
Louise joined the international business of Federated Hermes in March 2009 and leads the ESG and responsible investment research strategy within the Global Equities team. Building on her experience developing factor testing platforms and enhancing the factor modelling capabilities of the team's systems, Louise has applied this comprehensive analysis to ESG applications. Having delivered research supporting the returns from ESG integration, this has led to the creation of innovative customised product solutions and tools fulfilling client needs. Louise originally joined the company as a member of the stewardship advisory business, EOS. Prior to this, she worked for Coca Cola in a financial accounting role having graduated with a Master's degree in Engineering from the University of Durham. Louise holds the IMC and is a CFA charterholder. She is a board member of the UK Sustainable Investment & Finance Association and in 2017 was named one of Financial News' Rising Stars of Asset Management.
Making an Impact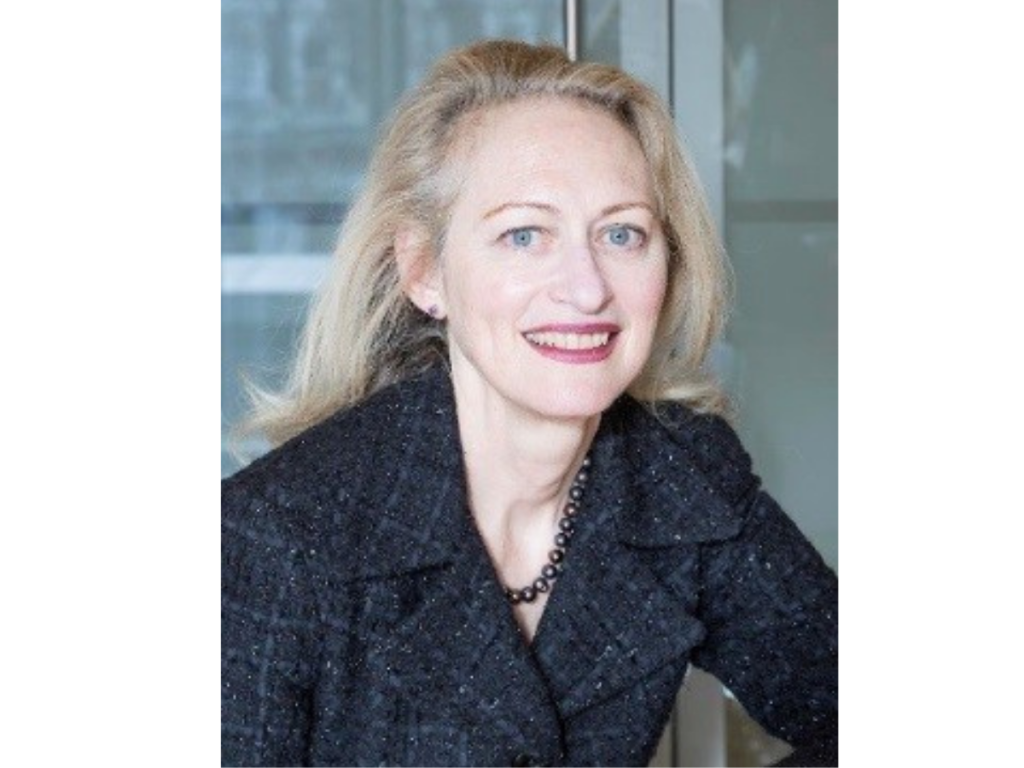 Ida Levine, Board Director and Lead Expert on Policy and Regulation, The Impact Investing Institute
Ida Levine is a Principal of Two Rivers Associates Limited, consulting on policy, strategy and governance. She serves on the Board of Directors of the Impact Investing Institute leading on Policy and Regulation. She was a founder Director of the UK Investor Forum, and is on the Board of Management of the PRIME Finance Foundation. Ida is a member of the UK Financial Markets Law Committee (founded by the Bank of England) and chairs the International Securities Regulation Committee of the International Law Association. Ida also serves on the Advisory Board of the UCLA Carbon Management Institute. She also sits on the Board of Trustees of the Royal Academy of Dance. Previously Ida was Senior Vice-President and Senior Counsel for the Capital Group/American Funds (CG) based in London, and founded Capital Group's European Public Affairs function. Before CG, Ida was European Counsel for JP Morgan Investment Management, and a Partner at the international law firm Jones Day (London and New York).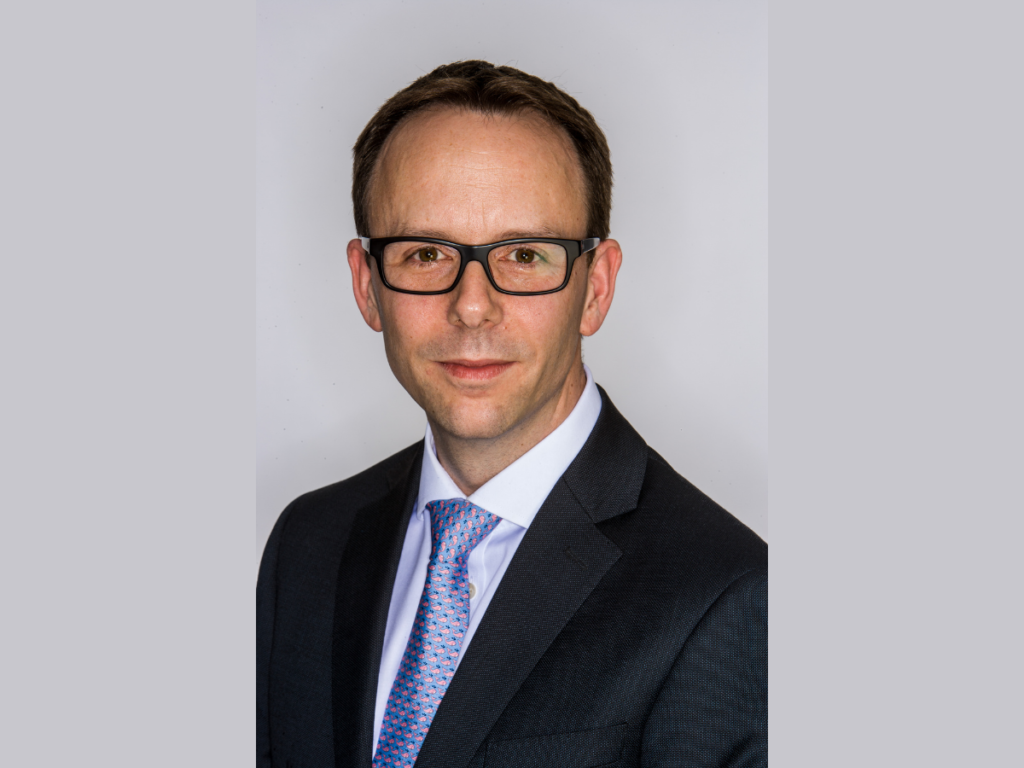 Ian Burger, Head of responsible investment, Newton
Ian is the head of responsible investment at Newton. He is responsible for integrating ESG considerations throughout our investment process, for our approach to stewardship and for implementing our sustainable investment process; he is a member of Newton's Responsible and Ethical Investment Oversight Group. Ian is involved in shaping the debate on ESG matters through his membership and participation in various groups such as co-chairing the GC100 and Investors Group, being the vice chair of the International Corporate Governance Network, as well as a member of the UK Pension and Lifetime Savings Association's Stewardship Advisory Group. Ian is a Fellow of the ICSA: The Chartered Governance Institute, a charity trustee and received the ICSA President's medal at the institute's 125th anniversary in 2016.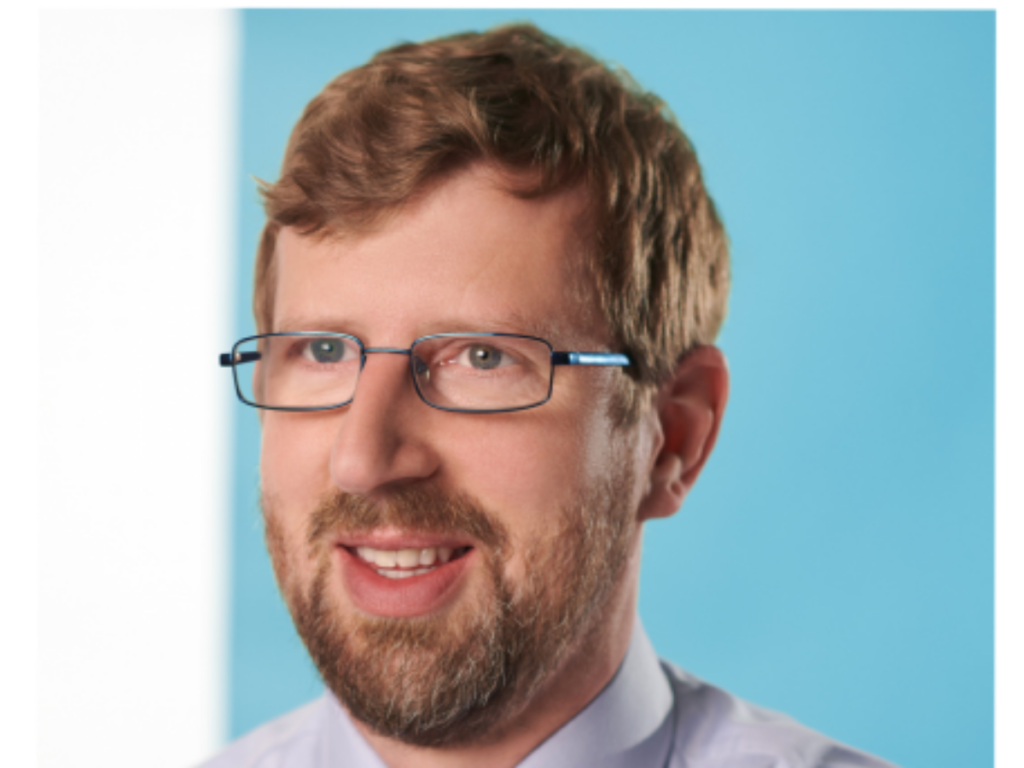 Ben Constable – Maxwell, Head of Impact Investing, M&G Investments
Ben Constable-Maxwell is Head of Sustainable and Impact Investing, leading M&G's strategy on impact investing as well as covering sustainability issues such as climate change and the circular economy. He has been central to the development of ESG integration within M&G's investment processes and has supported the development of ESG solutions for clients across asset classes. Ben plays an active industry role as a member of various sustainable and impact investment initiatives, interacting with companies, policymakers, NGOs and other investors. He is a Trustee at Firefly International youth organisation, which provides educational and mental health support for young people in conflict-affected areas in the Balkans and Middle East. Previous to joining M&G in 2003, Ben spent four years with the Equities team at Invesco Perpetual. Ben has an honours degree in Classics from the University of Newcastle-upon-Tyne.
Capturing Carbon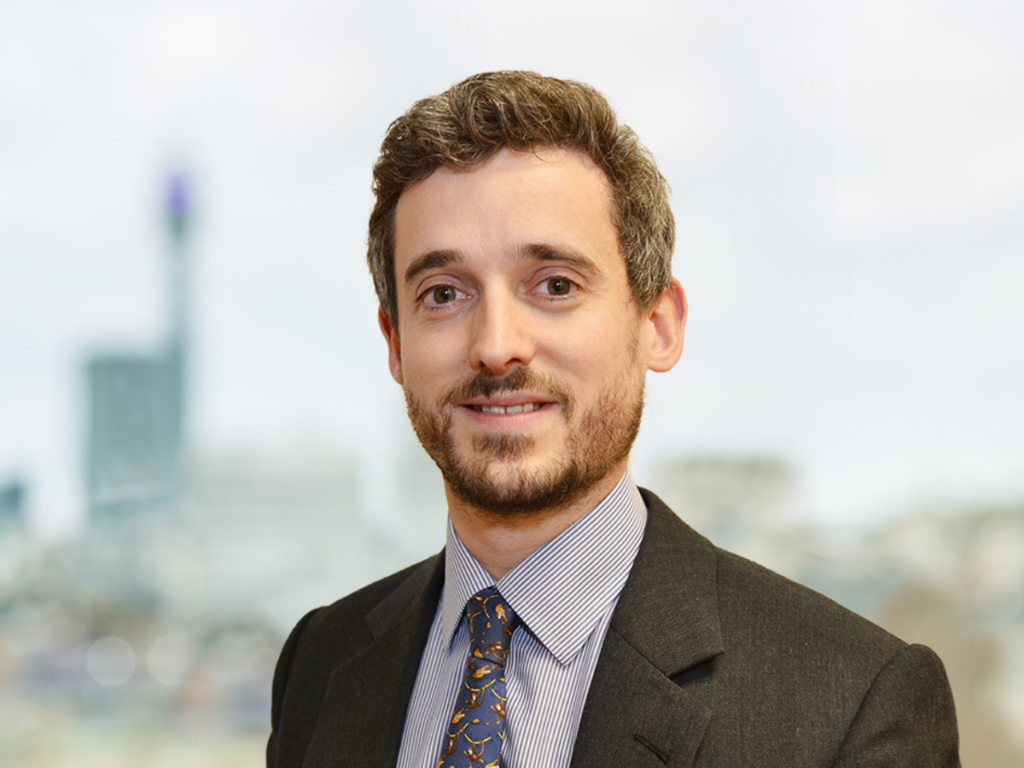 Freddie Woolfe, Equities Analyst, Jupiter Asset Management
Freddie is an Equities Analyst on the Global Sustainable Equities team. Before joining Jupiter, Freddie was Head of Responsible Investment and Stewardship and Merian Global Investors. Prior to that he was a Responsible Investment Analyst in Newton Investment Management's equity research team. Before that he led the UK stewardship team at Hermes EOS. Freddie has a degree in Modern Languages and an MBA with distinction. He is also a Fellow of the RSA.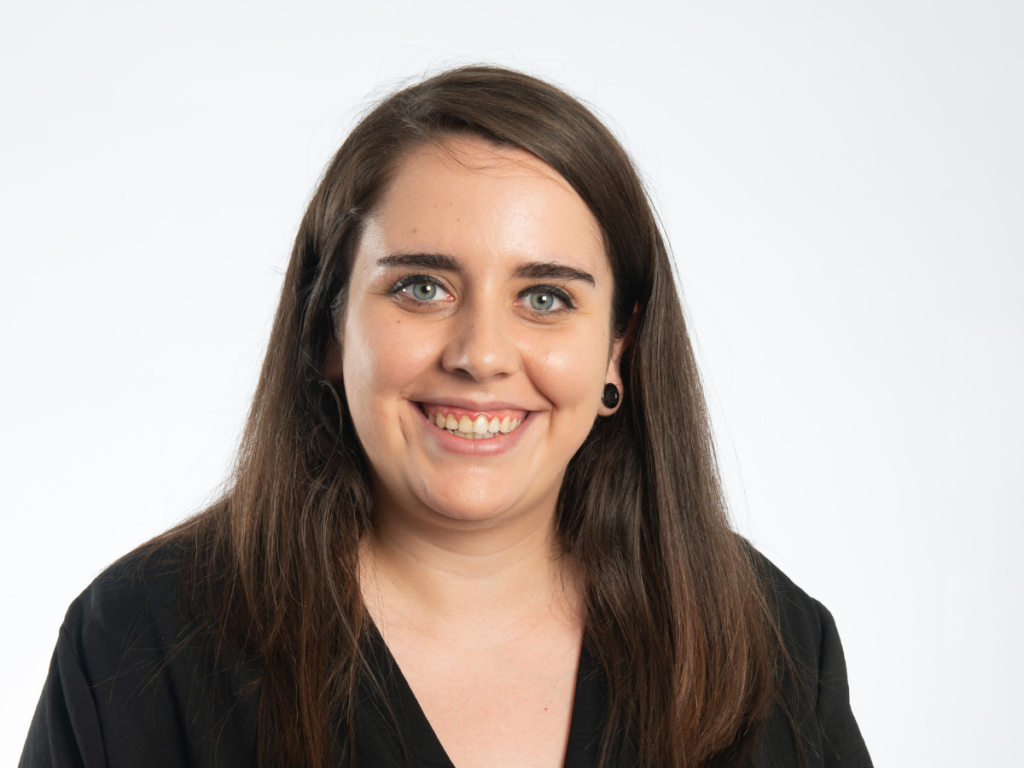 Lauren Wilkinson, Senior Policy Researcher, PPI
Lauren Wilkinson joined the PPI in September 2016 as a Policy Researcher. During her time at the PPI Lauren has produced research on a range of topics, including Defined Benefit, consumer engagement, pension freedoms and Collective Defined Contribution. Lauren was promoted to Senior Policy Researcher in January 2019. Prior to joining the PPI, Lauren achieved an undergraduate Masters in Politics and Philosophy at the University of Glasgow, followed by a Masters in Public Administration and Public Policy at the University of York.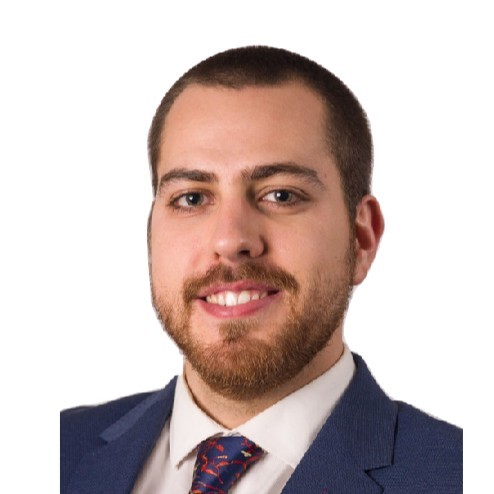 Jose Lazuen, Sector Decarbonisation Specialist, IIGCC
Jose supports IIGCC's Corporate programme through coordinating research on strategic technologies and actions to accelerate the net-zero transition in key sectors. As part of this, Jose leads the Climate Action 100's Global Sector Strategies workstream and IIGCC's Net Zero Technology Accelerator. Jose has experience in consulting and clean-tech venture capital.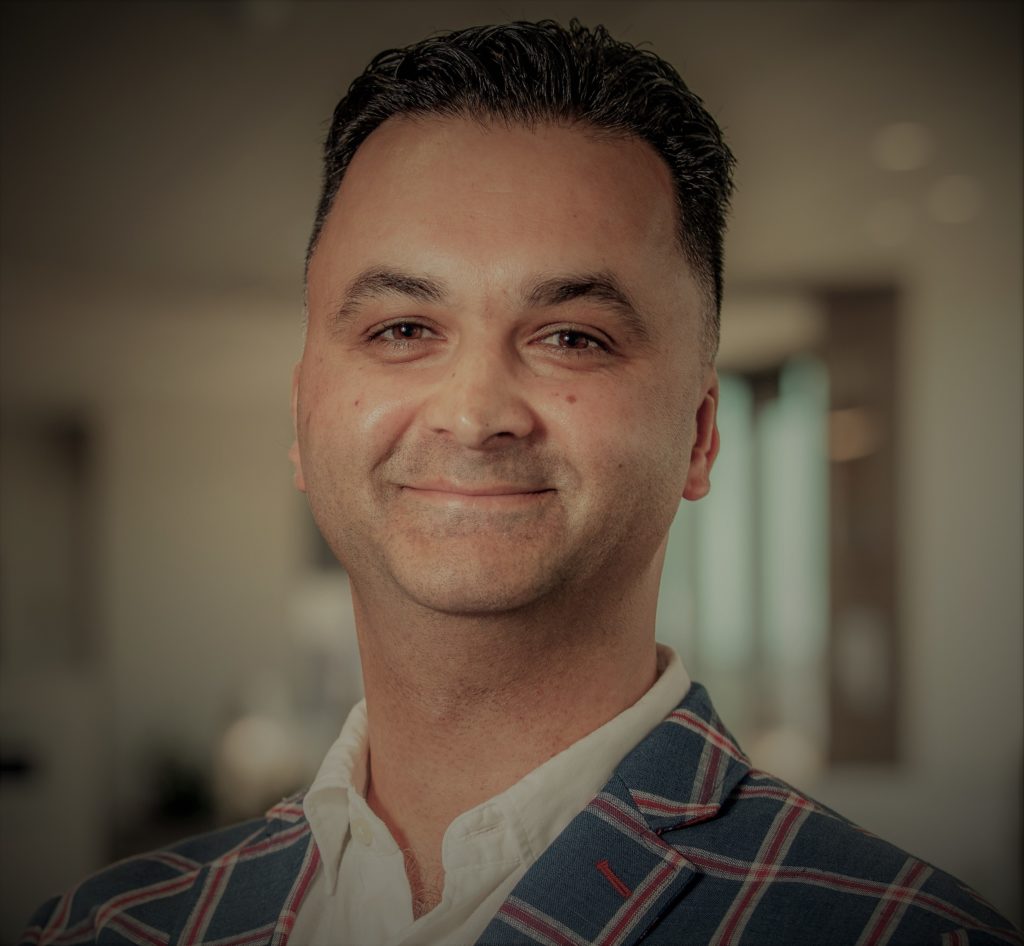 Giles Gunesekera, Chief Executive Officer, Global Impact Initiative
Giles is the Founder and CEO of Global Impact Initiative.Giles has over 25 years' experience of developing and building teams and businesses for global enterprises.Giles has held senior roles in the financial services industry spanning recruiting, training, product, distribution and leadership.
Giles has received an Outstanding Alumnus award from Oxford for creating an innovative, sustainable business that generates positive social impact. Giles is a Senior Fellow of the Financial Services Institute of Australia, Fellow of the School of Social Entrepreneurs, Fellow of the Institute of Managers and Leaders, and Member of the Australian Institute of Training and Development. Giles is an Industry Fellow at the Business School of the University of Technology, Sydney.
Giles has a unique blend of leadership and business skills gained in the corporate environment married with financial and governance skills gained in the Not for Profit sector. Giles holds numerous volunteer Not-For-Profit directorships ranging from international Aid, Human Rights, Climate Action, Disabilities, Education, Arts and Sports. Giles is on Advisory Boards for the United Nations for Climate & Health and Sustainable Finance. He is an Advisory Board Member of the Securities and Investments Institute of Asia Pacific.
Giles has formal academic qualifications from Oxford University, Melbourne University, Monash University and the Financial Services Institute of Australia.
Highlights from the previous ESG Club Webinar