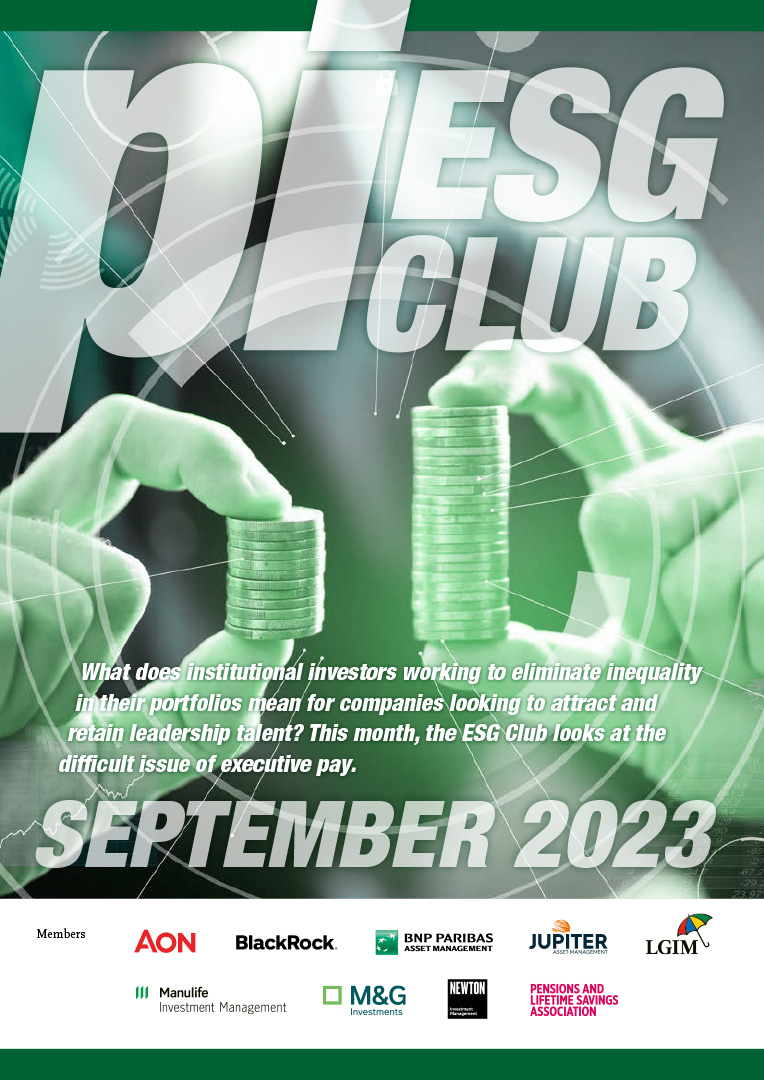 ESG Issue
The ESG Club
Deciding how much an executive should be paid has become a difficult balancing act for asset owners.
Some corporate leaders have enjoyed eye-watering pay packages while those working for them on the factory floor have struggled on low wages. However, with pension schemes working to eradicate social inequality from their portfolios, they have been more vocal about their plans to close pay gaps.
But is this simply a case of offering directors less of the company's spoils? If so, will they be able to attract and retain talent?
September's ESG Club looks at how pension schemes can promote equality while ensuring that their portfolio companies have the right leadership teams.
September 2023
Download PDF
Open page-turner