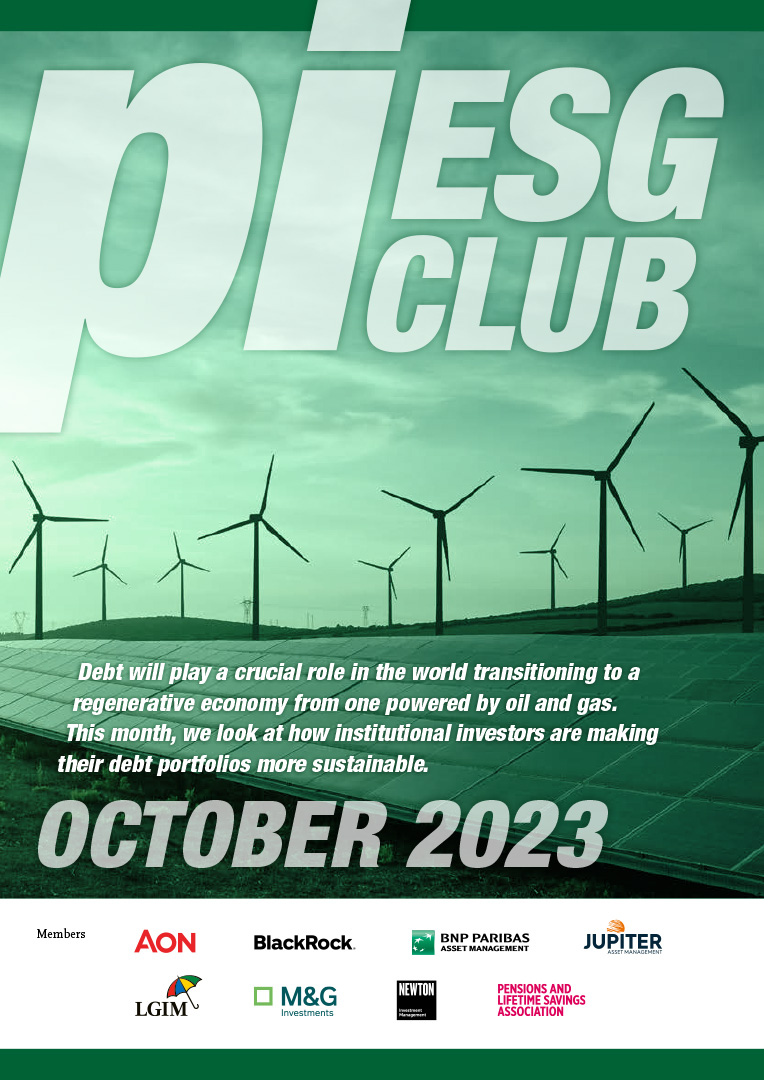 ESG Issue
The ESG Club
Medical breakthroughs, technological innovation and wars that have altered the course of history have been funded by debt. Once again, borrowing money will prove influential if we are to achieve another change to our world: turning extractive-based economies into renewable economies.
Yet with a lack of sustainably labelled debt available to meet demand, how are institutional investors creating positive environmental and social outcomes in their traditional debt portfolios? This month's ESG Club takes a closer look.
Also in our coverage for October, we speak to the Church of England's social lead on how they are promoting human rights within their portfolios, while we also look at how the regulator is working to improve the relationship between institutional investors and the natural world.
October 2023
Download PDF
Open page-turner