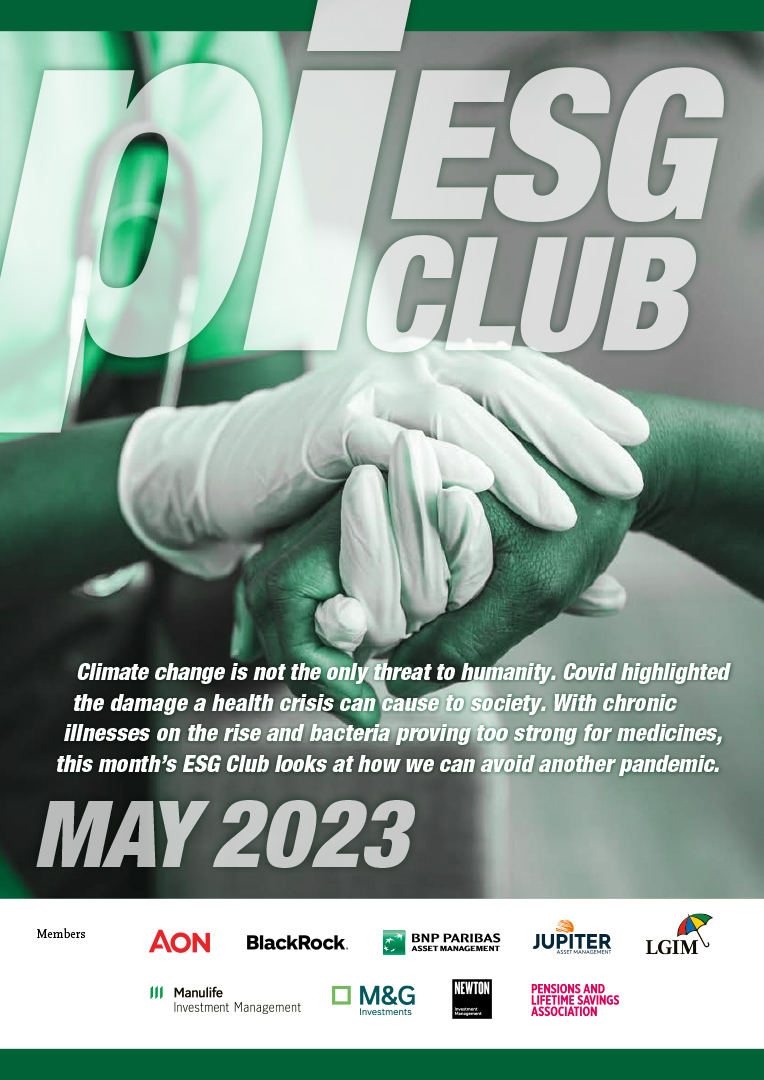 ESG Issue
ESG Club Digital Supplement May Issue
ESG Club – May
In May, the World Health Organisation declared that the Covid pandemic was over. Welcome news given that the virus destroyed economies and killed millions of people.
Yet we are not in the clear – far from it. Other health concerns are on the rise, such as diabetes and the many issues surrounding ageing populations. Then there is the issue of drugs not working on the potentially fatal superbugs which could develop from something as trivial as a small cut on your finger.
A rapid rise in diagnosis of such chronic conditions could become one of the biggest threats to our world by hitting productivity and forcing governments to allocate more of their budget to healthcare unless new treatments can be found.
This month's ESG Club looks at what investors need to do to avoid a series of future pandemics.
May 2023
Download PDF