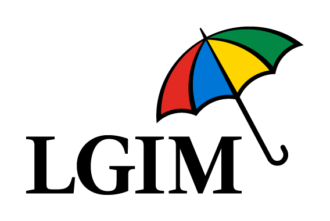 We are Legal & General Investment Management (LGIM), the asset-management arm of Legal & General Group. Our purpose is to create a better future through responsible investing. We strive to achieve this through a strong sense of partnership with our clients, working together to achieve positive long-term outcomes. We draw on industry-leading expertise to innovate constantly across public and private assets, index and active strategies. And we are a responsible investor, rising to the challenges of a rapidly changing world.
On behalf of savers, retirees and institutions worldwide, we manage £1.2 trillion in assets.*
We recognise that our significant scale and stature, and prospects for growth, are only possible courtesy of highly satisfied clients.
Being part of Legal & General grants us a unique strength. Everything we do is informed by our parent group's vision of Inclusive Capitalism, which seeks to share the benefits of economic growth among as many people as possible.
At the same time, we are a unified business that is modern, dynamic and restlessly innovative on behalf of our clients. Our investment strategies cover a broad array of asset classes and styles, including equities, bonds, property and alternatives, as well as multi-asset funds.
We are truly international, present where our clients need us. Our teams around the world are highly dedicated, professional and collaborative and we draw strength from our diversity of talent. We are clear on what we stand for and our commitment to inclusivity anchors our behaviours.
*LGIM internal data as at 30 June 2020. The AUM disclosed aggregates the assets managed by LGIM in the UK, LGIMA in the US and LGIM Asia in Hong Kong. The AUM includes the value of securities and derivatives positions.
Key Personnel
Michelle Scrimgeour, Chief Executive Officer
Sonja Laud, Chief Investment Officer
Sarah Aitken, Head of Distribution, Europe, Middle East and Asia
Sacha Sadan, Director of Investment Stewardship
Key ESG Facts
In 2019, we opposed the election of more than 4,000 company directors globally, across our main FTSE pooled index funds
We held 739 engagements with companies to raise their ESG standards
During that year, we also took sanctions against 11 companies named as laggards under our Climate Impact Pledge
ESG Funds/Products
We offer a wide array of responsible investment strategies, across different asset classes.
Our flagship ESG range, the Future World funds, is aimed at investors who wish to express a conviction on ESG themes. The range extends LGIM's approach to responsible investing across a variety of asset classes, strategies and investment styles.
Strengths in ESG
Our approach to responsible investing is informed by L&G's vision of inclusive capitalism
We have established an integrated framework for responsible investing, across both public and private assets
We have leading credentials in investment stewardship, since 1972
We act consistently, across our entire book, on voting and engagement
LGIM is innovative in tackling climate change, from modeling the energy transition to targeted engagements
Future plans in ESG
By signing up to the Net Zero Asset Manager initiative we have committed – in partnership with and on behalf of our clients – to invest in alignment with the net zero Greenhouse Gas emissions framework by 2050 or sooner. We will be putting the following steps in place:
Working in partnership with our clients on decarbonisation goals, consistent with an ambition to reach net zero emissions by 2050 or sooner across all
Setting an interim target for the proportion of assets to be managed in line with the attainment of net zero emissions by 2050 or sooner
Reviewing our short-term target at least every five years, and, with our clients' support, look to increase the proportion of AUM covered until 100% of assets are included