In the grand scheme of things, ESG is still a new area of focus for investors and stakeholders, and social impact, in particular, can be hard to define. This leads to a suspicion of under-reporting and inaccurate disclosures from companies of all sizes.
Social and governance issues are also inexplicably linked though challenges such as executive pay and living wage commitments, and boards worldwide are realising they have serious work to do to bring the S in line with the E and the G.
As we have seen with environmental reporting demands, disclosure requirements and frameworks are evolving rapidly. Companies and investors now know they not only have a mountain to climb, but they must also climb it at speed.
Even forward-thinking firms are in danger of falling into familiar traps along the pathway to transparency and compliance. One such pitfall is the production and publication of large amounts of data without a clear narrative, which can lead to confusion among investors and stakeholders.
This is often a knee-jerk reaction to stakeholder demands.
Data value
While detailed data can offer real value, it can often confuse and turn stakeholders off when presented in an unorganised way without a clear narrative and roadmap.
Equally, firms opting for concise reporting methods can create different concerns for stakeholders. Short reports without high level insights and disclosures can be mistaken for a reluctance to engage and share the inner-workings of an organisation.
This is especially true in relation to social reporting – a broad eld containing issues magnified during Covid-19.
As we emerge from the pandemic, consumers and investors are more motivated than ever to support companies they believe are committed to a 'just and green' transition.
Social impact commitments and reporting around topics like working conditions, pay, sick leave and supply chain transparency are under more scrutiny than ever.
There's no shortcut here – this is a huge challenge. Even defining what falls under social impact is difficult.
Social factors affect a business' employees, customers and suppliers, and are often considered to be less tangible than environmental and governance issues where clear frame- works are in place.
This lack of precision contributes to why social impact is often poorly measured, and without measurement it's impossible to implement, track and, most importantly, make improved social impacts.
In a 2019 paper, MIT labelled the lack of standardisation in ESG scoring 'aggregate confusion'. In the three years since it was published, the world of environmental reporting has been rightly turned on its head as companies seek to curb their carbon emissions.
Social, however, has been left behind.
Progress has been slow and a lack of cross-industry consensus on reporting means many companies are unsure of what progress looks like.
No clear path
These factors have conspired to create a confusing quagmire with no clear path out – companies need to report data quickly but are also under pressure to adhere to a framework which has not been built and are wary of the perils of 'washing' – falsely reporting positive progress.
Data needs to be robust but concise, conveying a strong narrative and reassuring stakeholders that claims and goals have been built on the strong foundations of accurate data.
There are positives, however.
Thanks in part to industry-wide efforts on environmental reporting, investor relations are changing for the better.
Now more than ever, companies are willing to engage openly with investors, regulators and stakeholders to define these frameworks.
The companies now leading the way are engaging with activist shareholder groups – something which would have seemed surprising just a few years ago.
An event hosted by Morrow Sodali saw panellists from the FRC, Rio Tinto, the Church of England Pension Fund and ShareAction discuss how to establish clear reporting requirements for companies.
I was struck by the frank and open discussion and collaborative approach. Efforts to improve environmental reporting has shown what can be achieved through cohesive action in short periods of time, and it's heartening to see this spirit being applied to social reporting, too.
As the net tightens around how social impact is measured and assessed, some companies may fear the additional scrutiny and avoid putting real thought into how they report their efforts in the field.
That would be a mistake.
Forward-thinking companies are using this moment to play an outsized role in how their sector defines the social in ESG.
Policy red lines are being drawn by regulators now, and any new legislation will only increase the importance of actionable social data.
What's more, a better understanding of this data will help companies make better strategic decisions.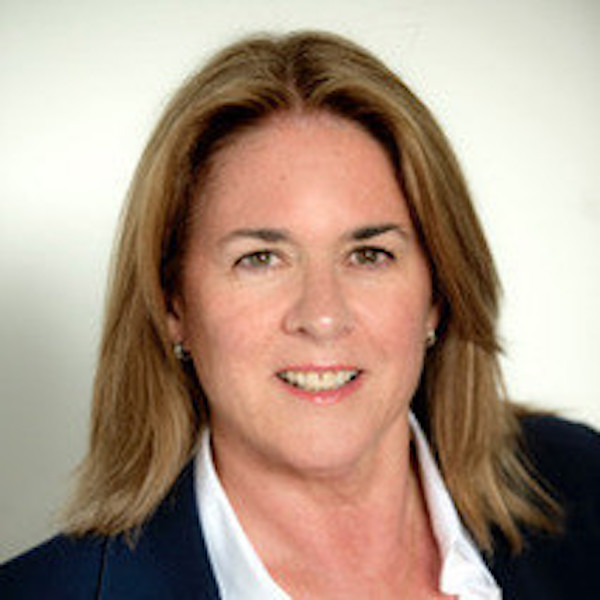 Catherine Douglas is director of ESG at Morrow Sodali, a consultancy