Supplements
Roundtable Archive
Twitter board
Follow us
Friday View: Piecing together the pooling puzzle- DGF Roundtable - Royal Mail names pensions boss -LGPS Central sel… https://t.co/DPfZ3WUv6K
portfolio institutional is launching a new series on LGPS pooling, tracking changes to investment strategies and up… https://t.co/Ld04PZ2TNK
Friday View: ESG: What lies beneath? - Industry backs DWP's ESG push - LGPS Central CEO to step down - Railpen hire… https://t.co/S3knBieob0
Out now- The portfolio institutional September issue feat our cover on ESG: What lies beneath? -Interview: Railpe… https://t.co/x9EYxDVXEl
Friday View: LGPS pool appoints CIO - Jack Dromey on cost reporting - TPR hires former FCA director - NEST issues p… https://t.co/aNVGQqK35Z
RT @AonRetirementUK: How prepared is your portfolio? Read a write-up of the discussions at our recent event with @portfolio_inst, along wit…
"Shadow pensions minister Jack Dromey comments on the need to set compulsory standards for cost reporting." Read m… https://t.co/vH1gGZBm1q
"Border to Coast, a recently launched £46bn public sector pension pool, has appointed Daniel Booth as its chief inv… https://t.co/AlIwikhgli
Friday View: Spike in shareholder rebellions - Investors ditch GBP funds - Access launches first  pooled fund - GAM… https://t.co/aFzvBWgsmp
Join us and HarbourVest Partners for breakfast to discover how access to private companies can provide diversificat… https://t.co/JaRlWiziJl
"Ian Scott tells Mark Dunne about being back on the buy side, hedge funds, self-sufficiency, the trouble with infra… https://t.co/G0UUF9ldSx
"Aon has developed an ESG rating system for buy-rated investment strategies which is designed to assess whether and… https://t.co/mstoAc3vr3
"With hedge fund performance improving and pension scheme investment increasing, has more institutional backing res… https://t.co/JVcIEXXKwr
"The infrastructure repair bill is huge and more and more pension funds are willing to step in and plug the funding… https://t.co/zXy2lbpj6K
"For investors looking to own sustainable businesses, engagement is the new divestment." Read more here:… https://t.co/YiA28qc6BI
"Thanks to climate change, pension scheme portfolios are in danger of overheating. So what are trustees doing to pr… https://t.co/8gND4lC1OZ
RT @eVestment: With research claiming that companies with high #ESG standards make better #investments, are sustainable strategies on the v…
"The revolution in how investors are assessing companies is gaining momentum. No longer considered niche, responsib… https://t.co/uFCHnMlOux
Friday View: Beyond bonds: The future of LDI - Responsible investing: Just reward - Just buys DB adviser - Ex Railp… https://t.co/1suOFFSprA
"An increasing number of pension schemes are adopting a more efficient way of investing." Read more in our in-dept… https://t.co/F6Y0e9DB5E
Roundtable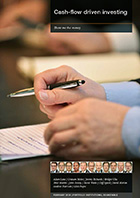 Cash-flow driven investing
Show me the money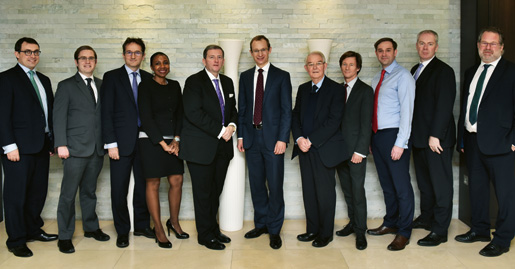 For defined benefit (DB) pension schemes the cash-flow forecast does not make good reading.
Research published last year by consultancy Mercer discovered that more than half (55%) of UK DB schemes were not generating enough cash to pay all their members' pensions. This was up from 42% 12 months earlier and the authors of the report believe that this is set to deteriorate further.
Of the schemes that generated a cash surplus last year, 85% will be cashflow negative by 2027, Mercer believes. Those not earning enough cash from contributions or their investments may have to sell assets to meet their obligations. But is this a concern for trustees? After all, being cash-flow negative comes with the territory for a mature final salary scheme and the  ideal endpoint is to have no members and no assets, so selling assets is part of that journey. The trick is having enough cash to make sure that the last member receives their benefits in full before the last share or bond is sold.
The sell-off in developed market equities at the start of the year highlights why scheme managers could be having a tough time. Those forced to sell are likely to have done so after prices had fallen and will have to turn to the more liquid quality
stocks in their portfolio to raise the cash needed. This could mean losing dividend-paying blue chips. Not an ideal situation for investment portfolios to be in.
Strategies to protect portfolios from not having enough liquidity to pay benefits and avoid having to sell at the wrong time in the cycle include keeping cash in the portfolio. This may not be popular with some so an alternative protection strategy could be to hedge with swaps.
Transfer values are another issue that trustees have to navigate, which just adds to the uncertainty that makes it difficult to know how much cash a scheme needs and when.
Insurance is another element that has increased in importance for pension schemes. This year more than one commentator has predicted a record year for risk transactions with insurers, a result of favourable pricing.
With cash-flow investing rising in prominence we crammed trustees, pension funds, asset managers, consultants and other advisers around a table to discuss some of the biggest issues with the strategy.
John Dewey, head of investment strategy, global investment solutions, Aviva Investors
Kindly sponsored by: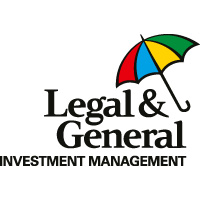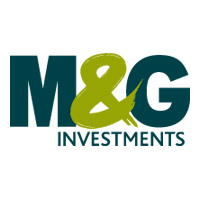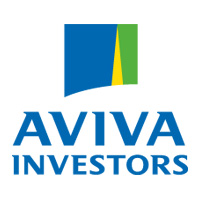 If you are interested to participate in one of our future roundtable discussions please contact us for further details.
John Waterson
Head of sales UK
j.waterson@portfolio-institutional.co.uk
T: +44 20 78228567