Opinion
Twitter board
Follow us
RT @PensionsSion: Portfolio Prepared? Join us and @portfolio_inst on 4th July 2018 to hear presentations on latest investment trends, helpi…
RT @csgmoore: My latest feature for @portfolio_inst where I use the USS crisis to explain everything you wanted to know about valuing defin…
RT @JohnRalfe1: @csgmoore @portfolio_inst Very good piece #USS
RT @eVestment: How is interest in #realestate impacting the #UK pension business? @portfolio_inst has a look https://t.co/1w82Kz4o6V
Karen Shackleton @MJHudsonCorp #SRI implementation as part of risk management is mainstream now @portfolio_inst #SRI Roundtable
John Olsen: "A key strength of the British asset management industry is now asset managers get together and work on… https://t.co/ADtXBGga0q
Discussing investment challenges at the @portfolio_inst #SRI Roundtable with @esmeefairbairn @AonHewitt… https://t.co/r1iYOrYelo
Lively debates at the @portfolio_inst #SRI Roundtable https://t.co/9j0ajME8Zt
John Olsen, fund manager: "Industry wide frameworks on #SRI can kill a lot of constructive dialogue" @MandGcareeers @mandgprof
Tim Manuel @AonHewitt: Challenge with passive #SRI investing - your outcomes could be completely different dependin… https://t.co/U1OjPYqd2s
Wim van Hyfte: Short term benchmarking is a huge challenge to #SRI investing which should be more long-term oriented @candriam
Wim van Hyfte, global head of responsible investments and research @candriam : I'm not sure we need a universal def… https://t.co/qvYRbFglf3
Tim Manuel, UK head of responsible investment @AonHewitt: "The best way to progress the discussion on ESG is to foc… https://t.co/hCSwTi55Qq
James Brooke Turner, investment director, @NuffieldFound :"It is no longer acceptable to make money at any price"… https://t.co/vUKTy2ENcY
Beatrice Hollond, trustee at @esmeefairbairn Foundation says overall, pension funds should be responsible investor… https://t.co/4UZcRdjxF5
Our Responsible Investment round table is kicking off, featuring @esmeefairbairn @AonHewitt @MandGCareers… https://t.co/81pUdO6DBY
Beatrice Hollond: "When we started the #ESG focus was very much on smaller funds, we now implement it as part of ou… https://t.co/YyNm9OUoFs
Karen Shackleton @MJHudsonCorp "I can easily see pension funds applying ESG in all equity and bonds investments, th… https://t.co/Fiv4xmbrPK
Tim Manuel @AonHewitt "the benefit of divestment is that is very easy to implement, #ESG engagement requires a much more nuanced approach"
Beatrice Hollond @esmeefairbairn #ESG Engagement with boards can have a deeper impact over time "
Friday View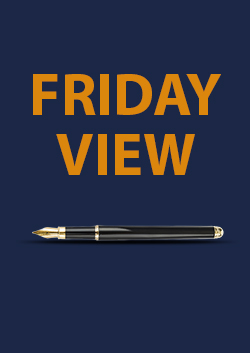 Latest Friday View
How investor action helps cut CO2 emissions
Investor action is yielding results

CDP's 'Carbon Action' Initiative, which announced its latest results last week, is an example of the private sector taking a lead to drive more sustainable, lower carbon economies. This year the investor-led action brought together an influential group of 329 investors, collectively managing US$25trn in assets – up from US$6.7trn and 35 investors at launch in 2011.
Carbon Action provides a mechanism for these investors to engage with over 1,300 companies in high-emitting, energy intensive sectors such as oil and gas, electric utilities, materials, mining and metals, transportation and consumer staples. The investors ask each company to take three specific actions in response to climate change:
– Make emissions reductions (year-on-year);
– Make emissions-reduction targets public; and
– Invest in emissions-reduction projects with a positive financial return.
The past year has seen real acceleration in positive results with response rates increasing by 50%[1]. On average, 86% of respondents across all sectors now have emissions reduction targets in place. 160 companies have also signed corporate climate action initiatives run by the We Mean Business coalition, a platform that brings together businesses working towards a low carbon economy.
A strong business case with real environmental returns
In just 12 months, Carbon Action has seen companies cut 522 million tonnes of CO2 emissions. That is the equivalent carbon savings to shutting down 150 coal fired power stations.
This is hard evidence that investors who engage with their portfolio companies and demonstrate the business case for reducing emissions can bring about real change with hugely positive environmental implications.
2016's Carbon Action results also showed some clear global trends in corporate climate action, with Europe well ahead of the rest of the world. Nearly 80% of European companies disclosed their data to CDP, followed by 73% of companies in Australasia. When analysed on a sector by sector basis, the industrial and consumer staple sectors are leading other industries, with response rates of 72% and 75% respectively.
But there is still work to be done. The energy sector is lagging behind other carbon intensive industries, with only 66% of companies setting emissions reductions targets. Energy companies in Asia, Africa, the Middle East and North America are particularly bad at disclosing their emissions data to CDP.
Next few years are critical
We know that the next few years will be critical in the fight against climate change and both public and private sectors will need to work harder to meet the requirements of the Paris Agreement.
CDP's Carbon Action provides real evidence of the difference institutional investors can make by engaging with companies to encourage them to reduce emissions. We believe that investor-led initiatives like this are fundamental to accelerating company action on climate change and expect to see them creating ever more positive environmental impact in the run up to 2020.
Rick Stathers is head of investor research at CDP, Tom Crocker is a research analyst at CDP
[1] http://www.cdp.net