Opinion
Twitter board
Follow us
My week on Twitter 🎉: 1 Retweet, 2.63K Retweet Reach, 3 New Followers. See yours with https://t.co/mCw3VcMQGw https://t.co/78tC0GzGXx
Our cover story: CDC: A step into the unknown. Is CDC an unnecessary policy change when effort would be better spen… https://t.co/QGHfTkiPP2
Newton – Trend Setting: The Year Ahead in ESG ''We have seen notable client interest for sustainable products over… https://t.co/OoXVLJ1BMp
Our Latest ESG feature: EM governance: Breaking through. ''Those calling for better governance in emerging markets… https://t.co/qk0vJpfpJL
The February Issue is available online now! Our Cover Story - CDC: A Step in the wrong direction. Read more here:… https://t.co/8xwHL9Nd2z
RT @AonRetirementUK: What do we expect to see in the #ESG market over the next 12 months? Read the results of the @portfolio_inst panel of…
RT @PensionsSion: What are the pros and cons of building a global #equity portfolio? Find out by reading the @portfolio_inst Global Equitie…
RT @AonRetirementUK: Outcomes delivered by employer pension schemes now depend more than ever on levels of engagement. Companies must creat…
Our latest Roundtable: Cash-Flow Driven Investing is now live! Read more here: https://t.co/zBy7Gbiud9 https://t.co/KJTIgVssmG
RT @BNPPAM_COM: 2017 was one of the most active hurricane seasons on record, causing up to USD 475 billion worth of damage. What are the in…
RT @PensionsTony: At the Aon London #pensions conference. About to start my workshop on how well #DC schemes are meeting the needs of #memb…
Andrew Wauchope talks to Mark Dunne about charities and their pension schemes, the secret of being a good trustee a… https://t.co/xcdcxs61QL
Enter the Dragon : China's inclusion in the @MSCI_Inc Emerging Market index has caused little excitement, but, as L… https://t.co/oy0EdSI6A8
The @InvescoUKinsti whitepaper: Responsible investing and active ownership. Invesco's Bonnie Saynay and Henning St… https://t.co/E3Gdh9eDSM
Charlotte Moore looks at the reaction of financial markets to Brexit has already changed the shape of the relations… https://t.co/6KH9jnWTtq
RT @AonRetirementUK: Want to know more about the benefits of factor-based investing for your DB pension scheme? Aon's next Investment Break…
Learn more about why everyone is talking ESG on our new ESG HUB, where we will be publishing our latest features pl… https://t.co/Dg9FiwCPCn
2018: The year of the human?. Cyber crime, greater disclosure, fixed income, people and, of course, climate change.… https://t.co/HMkzWcrFNy
''Building a global portfolio of equities could also provide much needed diversification'', discover why in our Glo… https://t.co/y90GhLlmCD
What is your stance on executive pay? is bigger really better? Read more in our new ESG feature:… https://t.co/cUXMiCDuE5
Friday View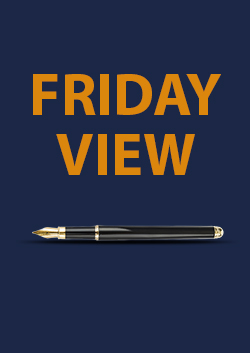 Latest Friday View
How investor action helps cut CO2 emissions
Investor action is yielding results

CDP's 'Carbon Action' Initiative, which announced its latest results last week, is an example of the private sector taking a lead to drive more sustainable, lower carbon economies. This year the investor-led action brought together an influential group of 329 investors, collectively managing US$25trn in assets – up from US$6.7trn and 35 investors at launch in 2011.
Carbon Action provides a mechanism for these investors to engage with over 1,300 companies in high-emitting, energy intensive sectors such as oil and gas, electric utilities, materials, mining and metals, transportation and consumer staples. The investors ask each company to take three specific actions in response to climate change:
– Make emissions reductions (year-on-year);
– Make emissions-reduction targets public; and
– Invest in emissions-reduction projects with a positive financial return.
The past year has seen real acceleration in positive results with response rates increasing by 50%[1]. On average, 86% of respondents across all sectors now have emissions reduction targets in place. 160 companies have also signed corporate climate action initiatives run by the We Mean Business coalition, a platform that brings together businesses working towards a low carbon economy.
A strong business case with real environmental returns
In just 12 months, Carbon Action has seen companies cut 522 million tonnes of CO2 emissions. That is the equivalent carbon savings to shutting down 150 coal fired power stations.
This is hard evidence that investors who engage with their portfolio companies and demonstrate the business case for reducing emissions can bring about real change with hugely positive environmental implications.
2016's Carbon Action results also showed some clear global trends in corporate climate action, with Europe well ahead of the rest of the world. Nearly 80% of European companies disclosed their data to CDP, followed by 73% of companies in Australasia. When analysed on a sector by sector basis, the industrial and consumer staple sectors are leading other industries, with response rates of 72% and 75% respectively.
But there is still work to be done. The energy sector is lagging behind other carbon intensive industries, with only 66% of companies setting emissions reductions targets. Energy companies in Asia, Africa, the Middle East and North America are particularly bad at disclosing their emissions data to CDP.
Next few years are critical
We know that the next few years will be critical in the fight against climate change and both public and private sectors will need to work harder to meet the requirements of the Paris Agreement.
CDP's Carbon Action provides real evidence of the difference institutional investors can make by engaging with companies to encourage them to reduce emissions. We believe that investor-led initiatives like this are fundamental to accelerating company action on climate change and expect to see them creating ever more positive environmental impact in the run up to 2020.
Rick Stathers is head of investor research at CDP, Tom Crocker is a research analyst at CDP
[1] http://www.cdp.net