Salvus Master Trust managing director Graham Peacock outlines his plans to expand the workplace pensions provider's market share and shares his thoughts on AE.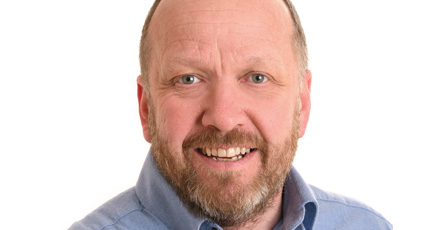 How big is the Salvus Master Trust?
The potted history of Salvus is that we set up in 2009 to offer defined contribution (DC) services to the Pension Protection Fund (PPF). That then largely morphed into something for automatic enrolment, where we hit the ground running because we had £30m to £40m from the PPF. We've got £100m in the default fund, but across the board we administer £3bn in DC because we've got a consultancy, actuarial, pure TPA and we administer other master trusts. Goddard Perry was the sponsor. It designed all of this. Salvus is a trading name of Goddard Perry Consulting, and within that group we have HS Admin. The PPF gives us a lot of credibility because other than NEST we're the only other master trust or workplace pension provider that has some kind of government mandate and it brings us good solid assets. That's into the non-contributory pot and Salvus is the contributory pot, hence the £100m in contributions. We have 4,500 employers, small and large, and 50,000 members contributing to Salvus. There's probably another 30,000 employees within those organisations that are being assessed by Salvus' platform. We are open to employers even if they have only one member of staff that needs to contribute under automatic enrolment. They might have 30 that don't, but you need an assessment tool to work out who's in and who's not. They get that for a small fee. It's rather that than doing the automatic enrolment assessment, or what I call the "ages and wages" of automatic enrolment. "Who's old enough and who's over the trigger threshold for contributions?" Even more people potentially will come into the pension through the little-known opting-in. We're working on that to drive engagement. You might be under the age of 22, or maybe you don't want to wait for the government to cut that to 18-years-old and start now. That will boost our assets quite significantly, we suspect.
Is that assessment tool something you have created?
The assessment is a pre-programmed platform. We designed it ourselves and programmed in all of the automatic enrolment rules. You simply upload a file if you're an employer and it will tell you who is eligible and needs to be enrolled and who needs to be given the right to opt-in. They can join the pension scheme if they want and that's an automatic enrolment duty that The Pensions Regulator puts on every employer. Well, they don't all have to do it, but every employer has to show their records for all of this. People's Pension doesn't offer this, NEST doesn't offer this. SMART Pensions is probably one of the other master trusts that's followed our lead and copied that assessment solution. So you get employers who might not be contributing much today, but the hope is that they will later on. That deals with letters of postponement notices, it deals with every statutory communication that an employer must send to their employees. There are about 500 pages of employer guidance for automatic enrolment. They can either read all that or they can come to us and use our software. Our software pretty much puts all that into play for them.